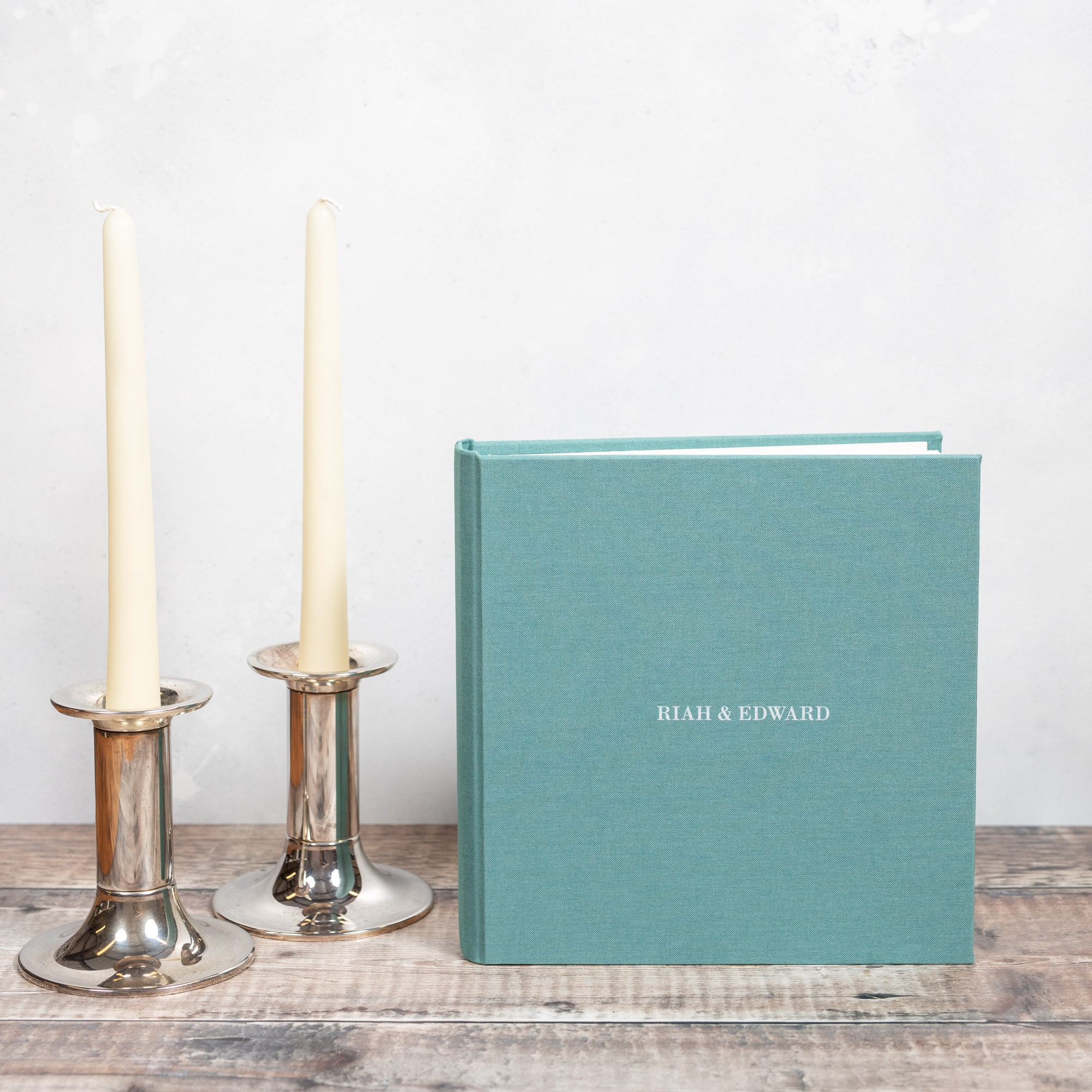 After all the effort to tell every detail of your unique story, why only print off a few portraits for the mantelpiece? Or worse still, confine all the images to a USB drive you'll rarely open or that will be obsolete in a few years?
The value of a photograph lies in the print. We've all looked through old family photo albums, or photos of past generations, the pleasure that those photos bring is significant, they are pieces of family history and priceless. Hearing stories of old family members is fun, but being able to see them adds another dimension. I know from my own personal wedding photos, the only ones that get looked through are the ones in our album; the album is regularly reached for on our bookshelf by our friends, neighbours and my son, but the digital files are left on a hard drive in my desk draw.
Wedding photography is a significant investment. A lot of thought goes into who will capture your day, will the images preserve the memories that are important to you? Will the photographer's style match what you are looking for and once you have found your perfect photographer, then the thought process concludes and this is such a shame! Having lost a set of images that held great personal value to me, if I could only give one tip to my couples, it would be to get your images professionally printed! If you don't, it's the equivalent of paying for a bespoke handmade wardrobe and having the timber delivered to your door!
There's nothing quite like a thoughtfully laid out and beautifully crafted album to re-tell the full story of your romantic/tear-jerking/crazy whirlwind special day, so you can live it over and over again. By taking the key images which set the scene, highlight all the little details you agonised over, capture the fabulous array of expressions and emotions on display, and immortalise you looking the best you probably ever have, then showcasing them in a beautiful work of hand-held art, you can preserve those memories for generations to come!
Paper Types
Lustre
Our lustre printed flush mount albums are designed to the highest specification possible. From the choice of paper to the way the cover and spines are built, every element is perfect to make an amazing product.
"Lustre" has a soft sheen with a slightly reflective finish for a more classic, photographic look.
Fine Art
Our Fine Art album also boast lovely, thick pages. The prints are bonded onto a thin board for rigidity and a high quality feel. Each page is a joy to turn.
"Fine Art" has a tactile matt finish, with no reflection, for a more contemporary look.
The main difference between lustre and fine art paper is the printing process and paper type used. Your photographs will be printed on Epson Fine Art Cotton paper for a beautiful feel and colour density.