Selworthy, Somerset Wedding Photography
Documentary Wedding Photographer
Selworthy Wedding Photographer
If you have chosen Selworthy in Somerset for your wedding, then we would love to hear from you. We specialise in rural wedding photography and have been photographing weddings for numerous years. Selworthy is set within Exmoor National Park which allows for stunning scenery and photo opportunities galore! Selworthy's historical thatched cottages also offer unique photo opportunities.
Photographing weddings is a passion of ours, for several reasons. Firstly, they involve people, photographing people is our obsession, everyone is unique and has a story to tell and we love to hear them. Secondly, weddings are joyous events, and for a good reason! Friends and family get together to celebrate love, that mythical feeling that has fascinated humans for as long as we have been around (perhaps?!). Lastly, being given the responsibility of documenting a once in a lifetime event is an absolute privilege. Weddings are very personal events filled with emotion, no other "staff" at the wedding get quite as involved as the photographer does, so to be chosen to fulfil that role is a tremendous privilege.
We are lucky enough to live very close to Selworthy, so know the area well and would be delighted to hear about your plans for your day! Selworthy has a beautiful church set high up with panoramic views over the valley, looking up towards Dunkery Beacon, Exmoors highest point. The village itself is steeped in history, going back to the Doomsday Book. Now owned by the National Trust, the gorgeous thatched buildings make an ideal backdrop to a truly picturesque wedding. Forget the usual canapes served at weddings, why not take advantage of the best cream tea we have had to date, at the Periwinkle Tea Rooms!
Contact & Bookings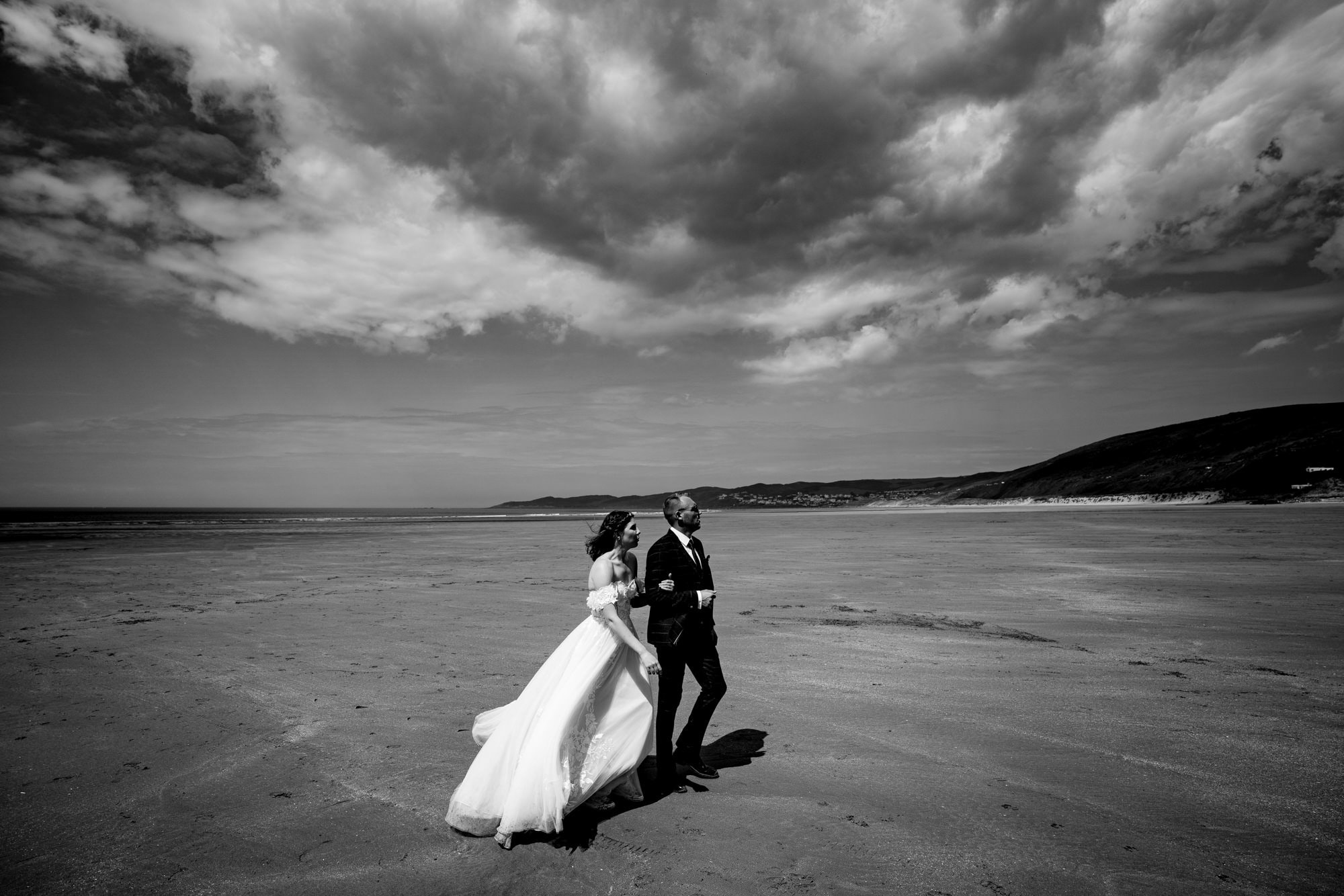 "We particularly loved the way you focused on taking natural photos, rather than more traditional posed shots, as this suited us much better and made for a beautiful collection of memories we will treasure forever.

Bob & Ruth
Wedding planning can be a bit daunting, after all, you don't get married every day. We are here to help you accomplish your dreams and make it straightforward and easy, from booking through to delivery, we make the process seamless, secure and efficient.
This is going to be one of the best days of your life and we can't wait to be there with you!
Contact & Bookings