Wedding Photography at the Ashmolean Museum, Oxford
Sam & Emily
Emily and Sam's wedding at The Ashmolean Museum in Oxford was a delight to shoot. This pair created a wonderfully personal wedding that fused their Egyptian and Scottish cultures in a wonderful way at a simply stunning location.
The Ashmolean is the University of Oxford's Museum of art and archaeology, founded in 1683. It houses world-famous collections ranging from Egyptian mummies to contemporary art, telling human stories across cultures and across time.
Oxford wedding photographers love shooting wedding photography at The Ashmolean because it provides an endless supply of beautiful and unique backdrops in all of their images.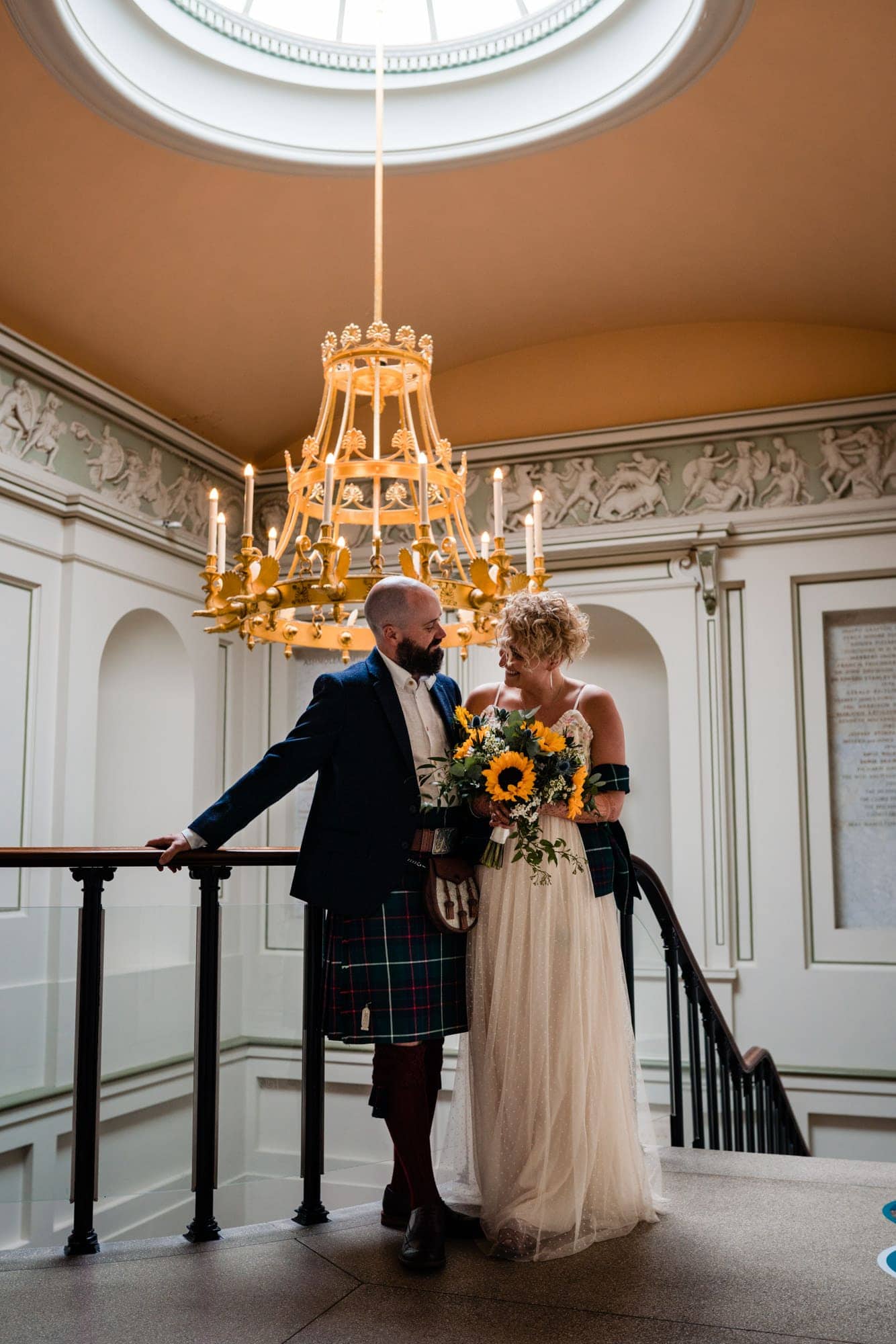 Both Emily and Sam grew up in Oxford and both have a love of art and of the museum. So it really was the ideal setting for their wedding.
Now, as an experienced Oxford wedding photographer, I have seen a lot of fusion weddings but this was my first Egyptian and Scottish fusion wedding and the mix of tartan and henna, highland cows and camels and sunflowers and thistles were delightful.
Emily looked gorgeous in her empire line dress with a flower detail on top and layers of floating skirts at the bottom. Emily carried a beautiful bouquet of sunflowers and she beamed all day. (Us Oxford wedding photographers do love a smiley bride) Her look was complemented with a tartan shawl.
Sam went all out in full Scottish attire as did his entire wedding party. With some fantastic variations on the theme. I loved the tartan dungarees!
The wedding ceremony was officiated by Sam's sister and included a handfasting ceremony. The wedding party then moved onto the Egyptian gallery, so that Emily and Sam could receive a traditional Egyptian blessing from Emily's mum. There was also the Scottish wedding tradition of drinking quaich (the blend of two meaningful whiskeys) to represent the blending of two families.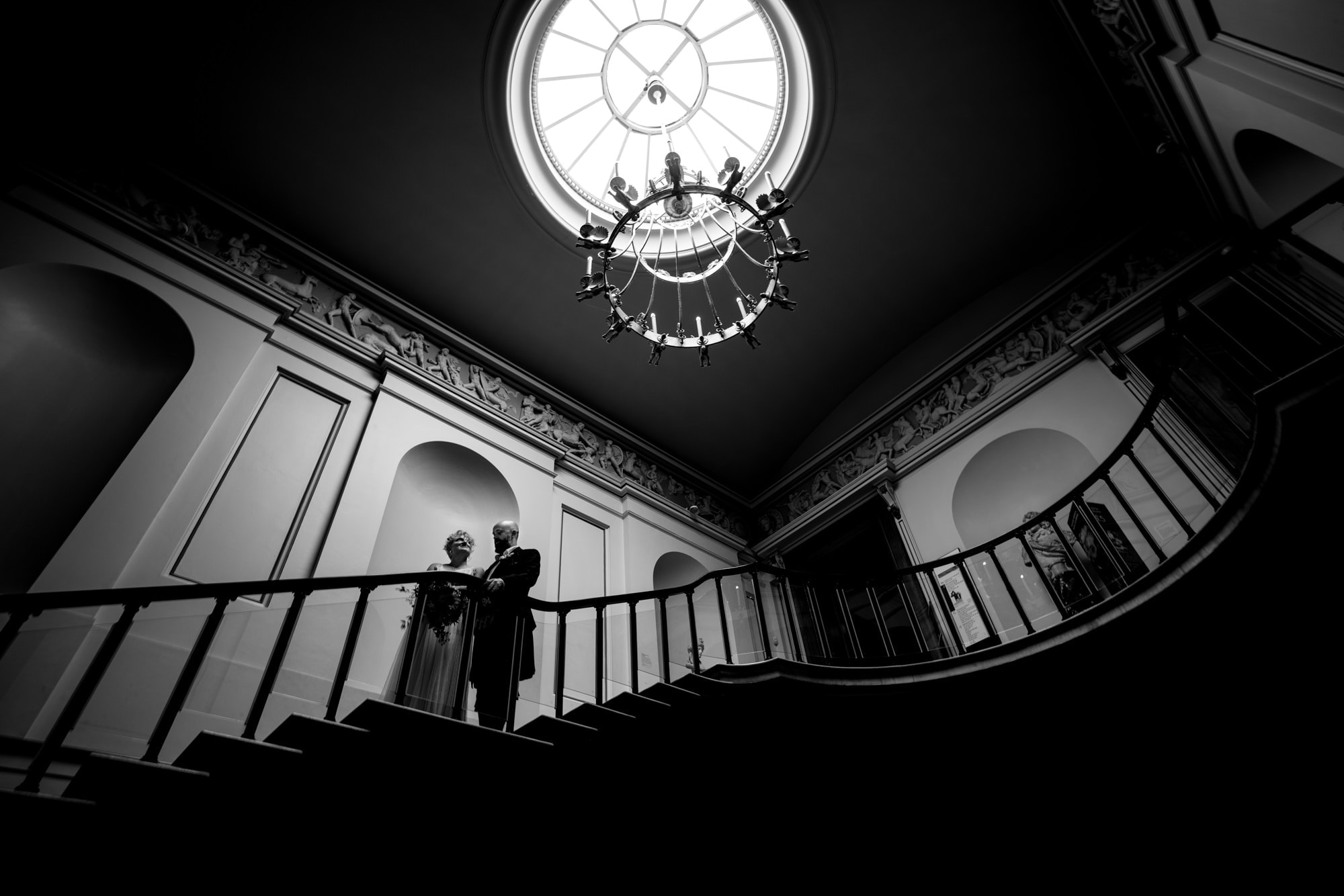 After the ceremonies Emily and Sam stepped back outside for a fun confetti moment before enjoying a tour of the museum and I took my chance to get some great portrait images of them.
I always love it when couples find a way to incorporate lost loved ones into their wedding days so the table of images of Sam and Emily' s grandparents was lovely.
The wedding reception was held in The Ashmolean's stylish rooftop restaurant and the team there had created a fantastic bespoke fusion menu of Egyptian and Scottish dishes. Now, I must mention the wedding cake. It was made by Sam's Aunt Mary who'd had to step in to make the cake at short notice and it looked delicious.
A wonderfully personal and fun wedding full of love. Working with lovely couples like Emily and Sam is always a treat, as is getting to shoot wedding photography at The Ashmolean.
I'll leave the last words to Emily and Sam. Here's what they had to say about working with me.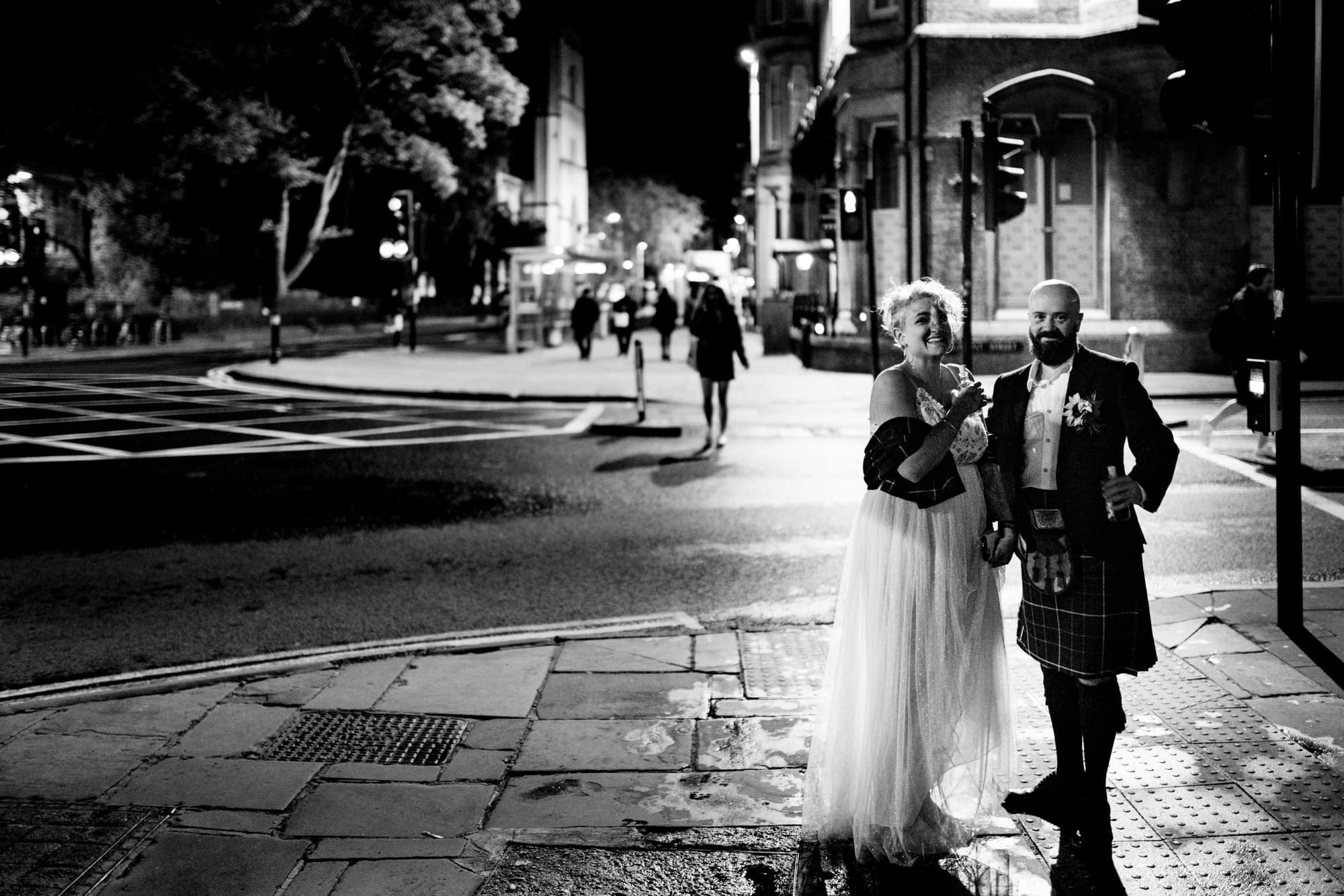 "Patrick was enormously accommodating and from the moment he started taking pictures while we waited in separate galleries for the ceremony to start, it was clear that he was the perfect choice. Entirely unobtrusive, he managed to get some pictures of us without us really noticing that we were standing in a particular spot he'd guided us to. Looking through the pictures after, it really is quite amazing that he managed to get the close ups and capture the key moments without anyone noticing- it was something that several people remarked on to us, looking through the photos. He stayed until the very end, getting pictures of all the guests and ensuring that we have a beautiful record of the day- with both of us looking so relaxed and natural and extremely photogenic which is not the norm!
I would wholeheartedly recommend Patrick and Wildly In Love. He got every single picture we wanted and captured more that we didn't know we wanted. He made some subtle edits to remove unsightly hand rails, and some funny edits that reflected us and our sense of humour. The pictures are perfect, natural and beautiful, and there are some wonderfully dramatic shots of us in the venue that only enhance the memories we have of the day.

Emily & Sam
Want to book Patrick for your Wedding? Please hit the button below to get in touch.
Contact & Bookings
Want to book Patrick for your Wedding? Please hit the button below to get in touch.
Contact & Bookings