Wedding Photography at Humber Barn, Devon
Rhys & Bryony
I always love returning to shoot wedding photography at Humber Barn as it's one of Devon's finest wedding venues. Bryony and Rhys chose the perfect location for their intimate wedding in Teignmouth.
These guys had planned to have a larger celebration but covid restrictions put pay to that (for now, there's a big party happening at a later date!). They had also planned to enjoy a wedding ceremony outside on the lawn but the weather put pay to that too!
Undeterred, these romantics and their guests just retreated inside to the barn, which was rustic, charming and cosy as it was adorned with fairy lights, so was the perfect haven from the wet and windy weather.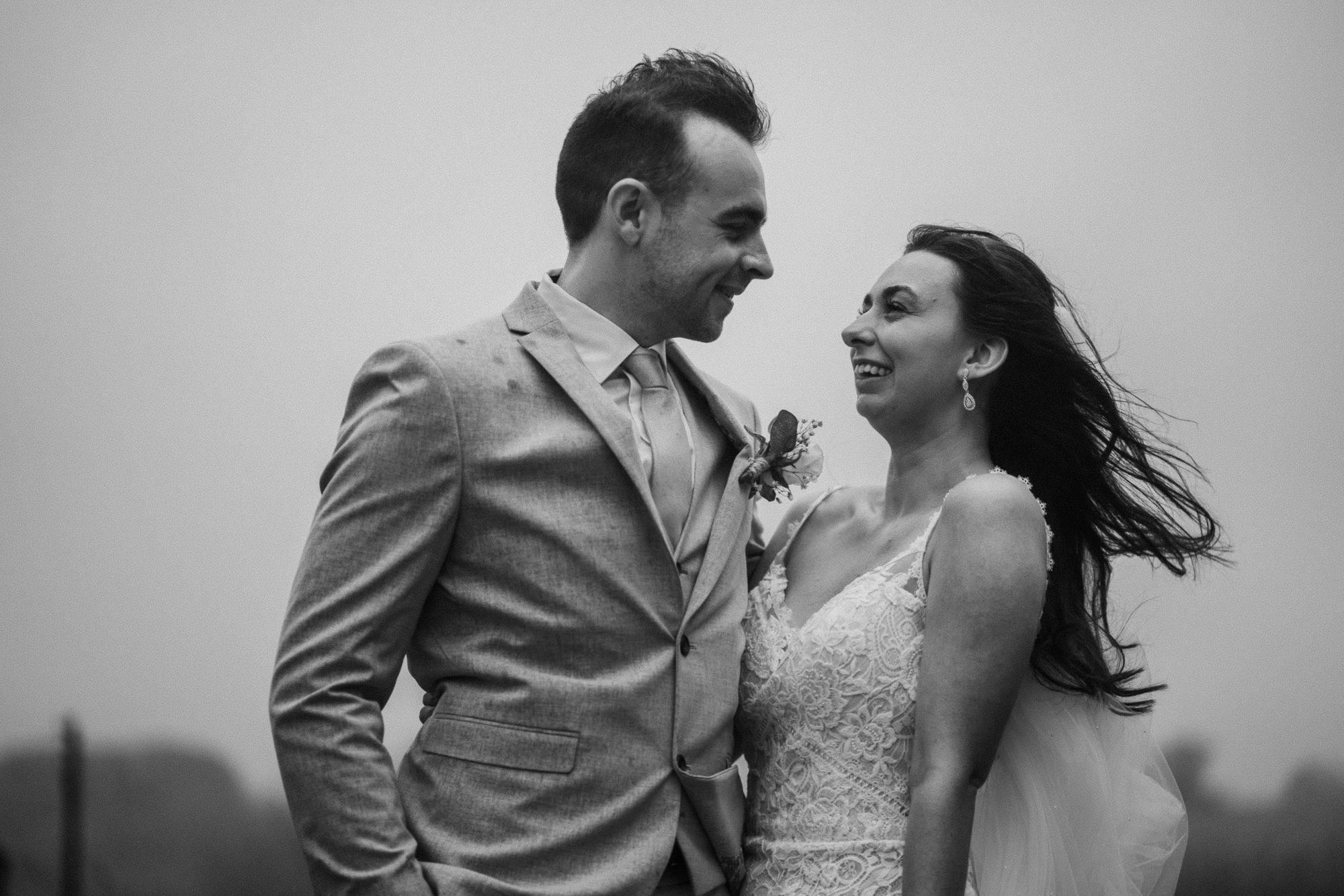 Creative wedding photography in Teignmouth
Bryony arrived in style with her dad in a gorgeous vintage car. She looked stunning in her dress which had a fitted shape, intricate lace detailing and the most gorgeous low skimmed back which worked so perfectly with her full-length veil.
Rhys and his groom's party looked resplendent in their stone-colored suits and pink ties. A great look for a summer wedding in Devon.
After the ceremony, I took Bryony and Rhys for a mini photoshoot and got some gorgeous images of them around the farm. As the weather wasn't kind, I had to be creative with portrait photographs. That's what professional wedding photographers in Devon do. We work with whatever light and weather we are given to create beautiful and atmospheric images that reflect the emotion of the day.
My last image was of the two of them heading back to the wedding car at the end of the wedding. The perfect image to close the story of their wedding ceremony.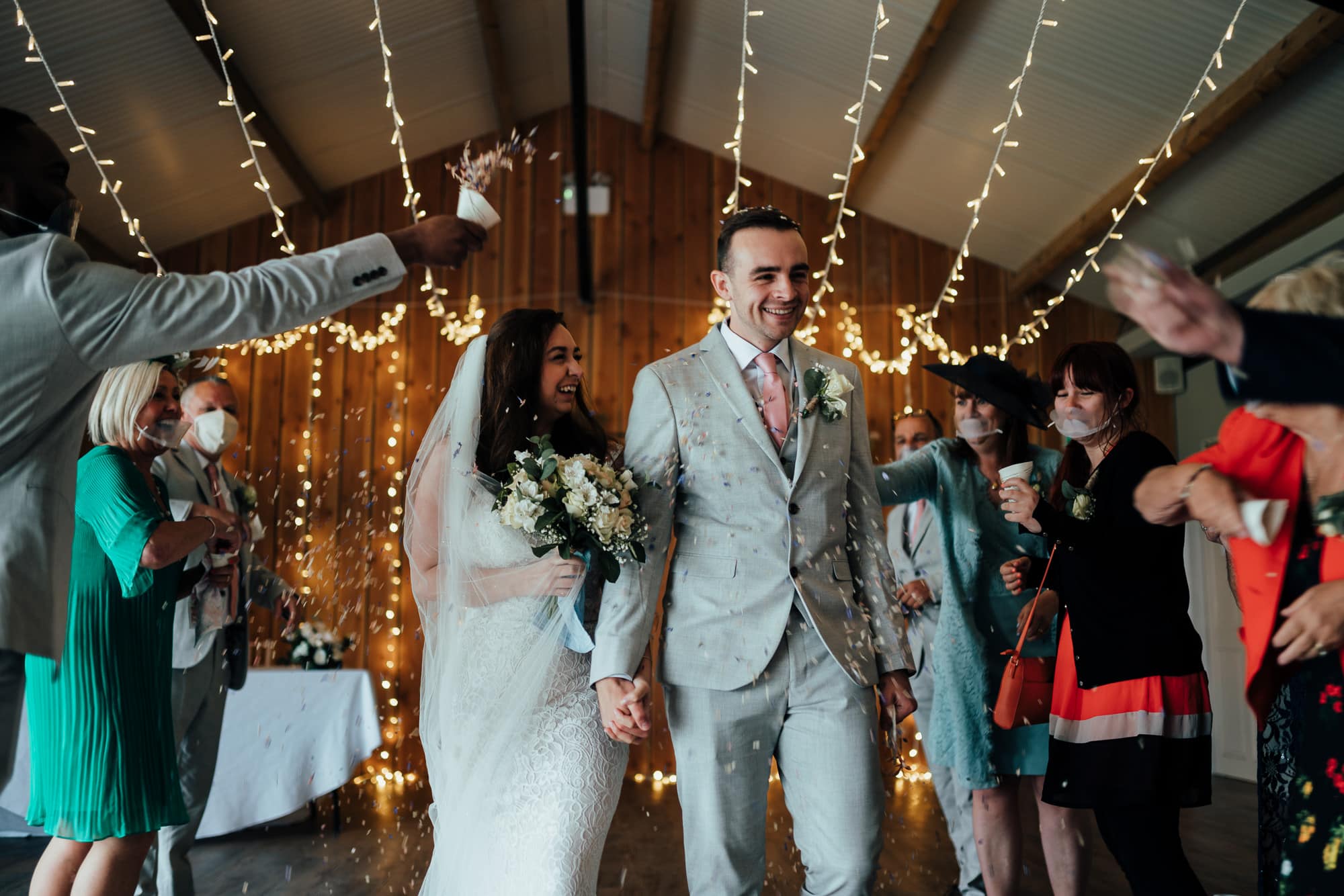 However, this is just part one. A much larger celebration is planned once restrictions have been lifted and I will be there to capture it. How lovely that Bryony, Rhys and their family and friends have that to look forward to.
I think I'm just as excited about it as they are!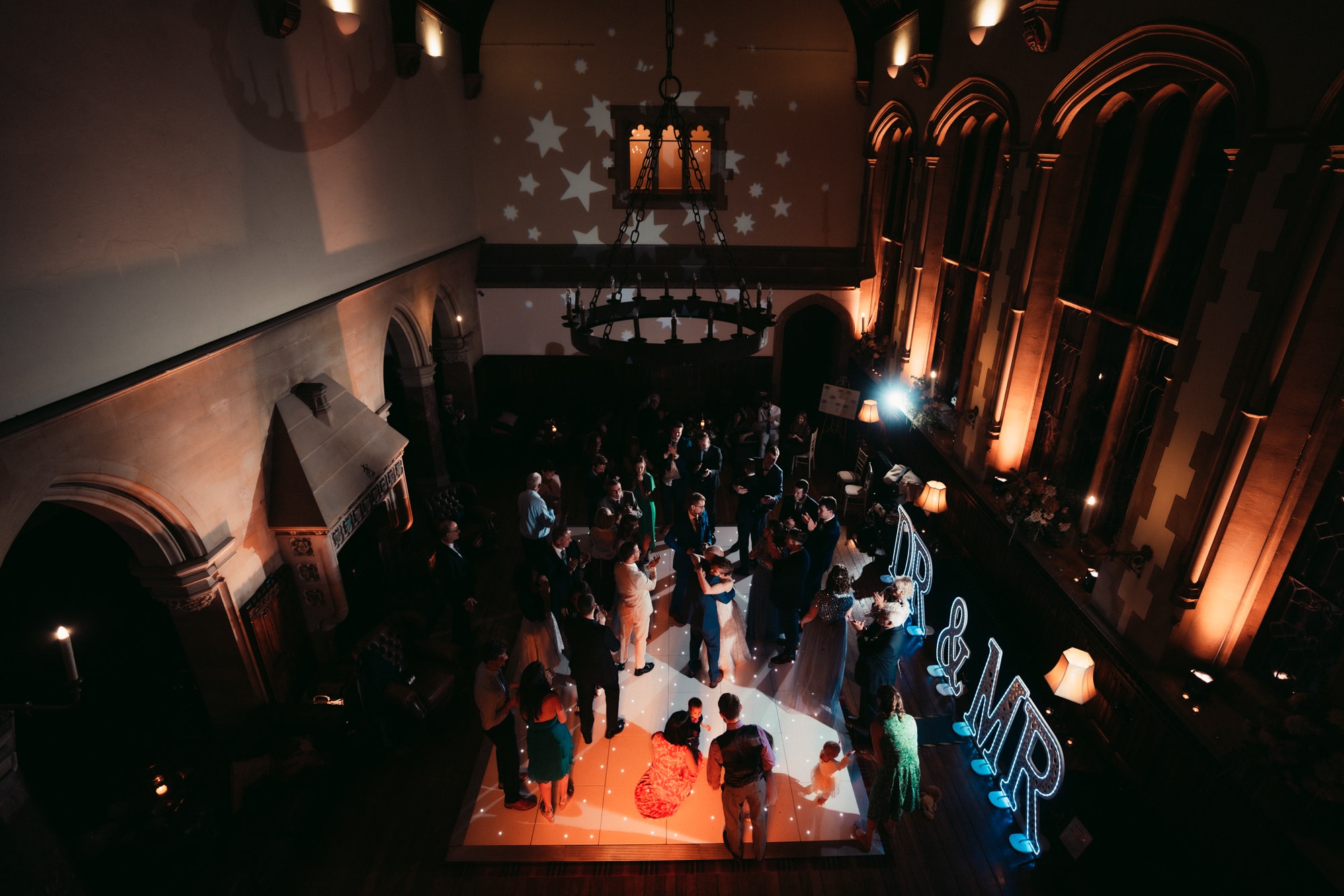 Want to book Patrick for your Wedding? Please hit the button below to get in touch.
Contact & Bookings