Polly and Michael's Wedding at The Manor, Old Down Estate
The best thing about being a Bristol wedding photographer is getting to work with lovely couples like Polly and Michael and getting to shoot wedding photography at Old Down Estate.
This 66-acre Country Park estate is a stunning wedding location offering two different wedding venues. But I'm getting ahead of myself. I'll get back to all the reasons why I love shooting The Manor at Old Down Estate wedding photography later. Let's start at the beginning of Polly and Michael's day.
On the day I arrived early to capture some images of Polly and Michael as they made their final preparations. Polly looked amazing in her dress that had intricate beads and sparkles and a lovely fitted shape that gave her a gorgeous silhouette in all of my images.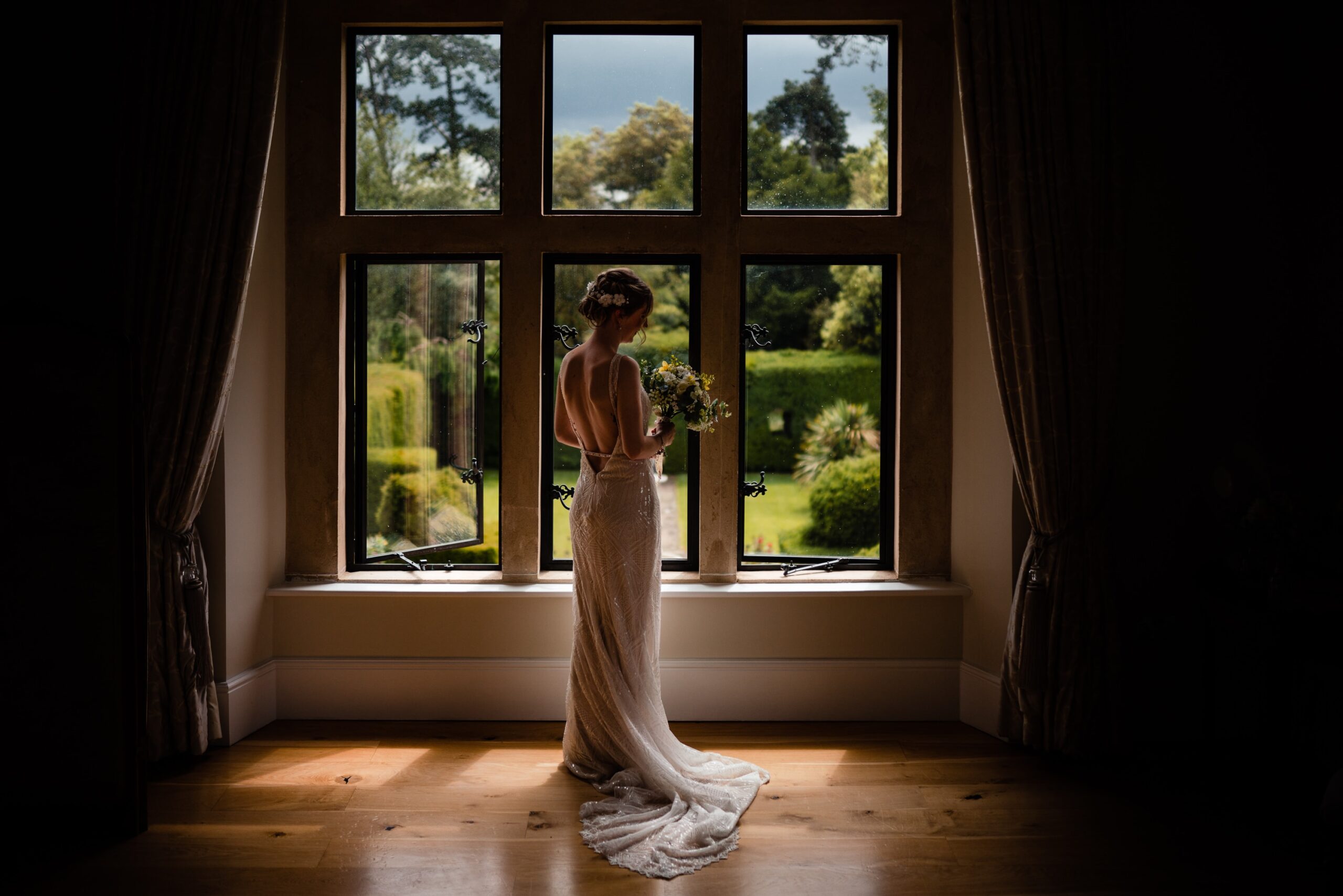 The pair chose to get married in The Manor, which has recently enjoyed a £5 million refurbishment so looks absolutely stunning. The sweeping bath stone staircase, statement windows, original features including a stunning crystal chandelier and picturesque gardens, gave me so many amazing backdrops to choose from.
Creative wedding photography at The Manor at Old Down Estate
The ceremony took place in The Manor's ornate atrium, with its baby grand piano and statement sweeping staircase which had been decorated with a natural adornment of flowers in green and white that really complimented the elegant style of the room. Polly had cleverly created all of the decorations herself and they looked amazing.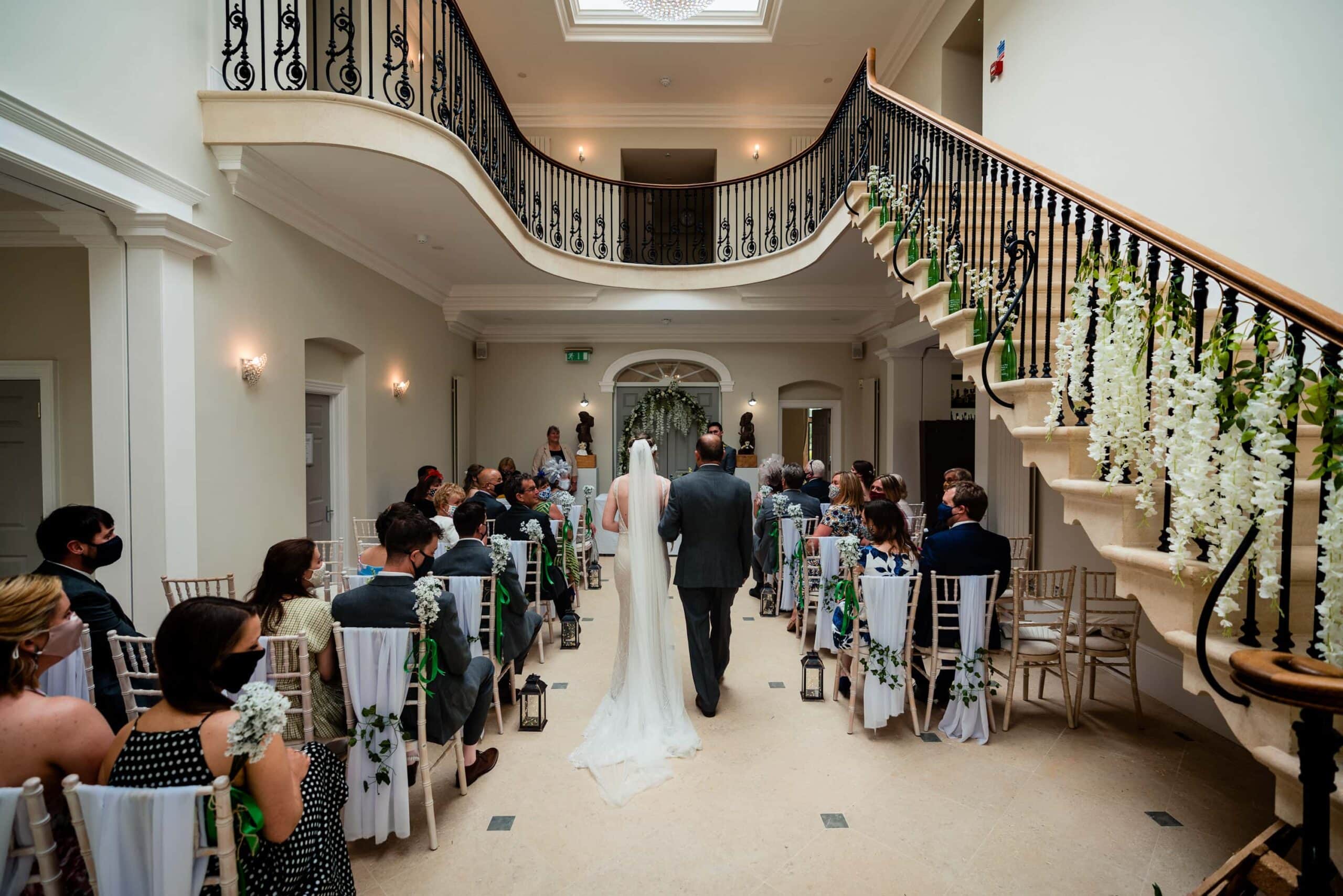 After a beautiful ceremony which included some music created specially by Polly and Michael's friends, there was a fun confetti moment outside on the lawn.
As Polly and Michael's guests enjoyed a drinks reception I quickly whisked the pair away for a few minutes to get some lovely images of them around the beautiful gardens and grounds of The Manor.
On their return they were welcomed by their guests to their wedding reception. Now, I love little quirks at weddings as they always tell me something of each couple's personalities, at Polly and Michael's wedding it was the placenames made of scrabble racks. With guests having to unscramble the letters to make their name and learn where they were sitting.
Beautiful Bristol wedding photography
The table centre pieces were wooden music stands each with a different piece of music on that Polly and Michael have played together. Which brings me to another thing I loved about Polly and Michael's wedding which was their creative approach to music. Which isn't surprising as they are both musicians who have played in several orchestras together. In non-Covid, times they of course would have been able to enjoy live music but they made the best of it by creating a special wedding breakfast playlist of songs chosen by each of the guests. It added a lovely touch to the wedding celebrations.
After the wedding reception, everybody headed back to the atrium for Polly and Michael's first dance and I captured the moment from the galleried landing above.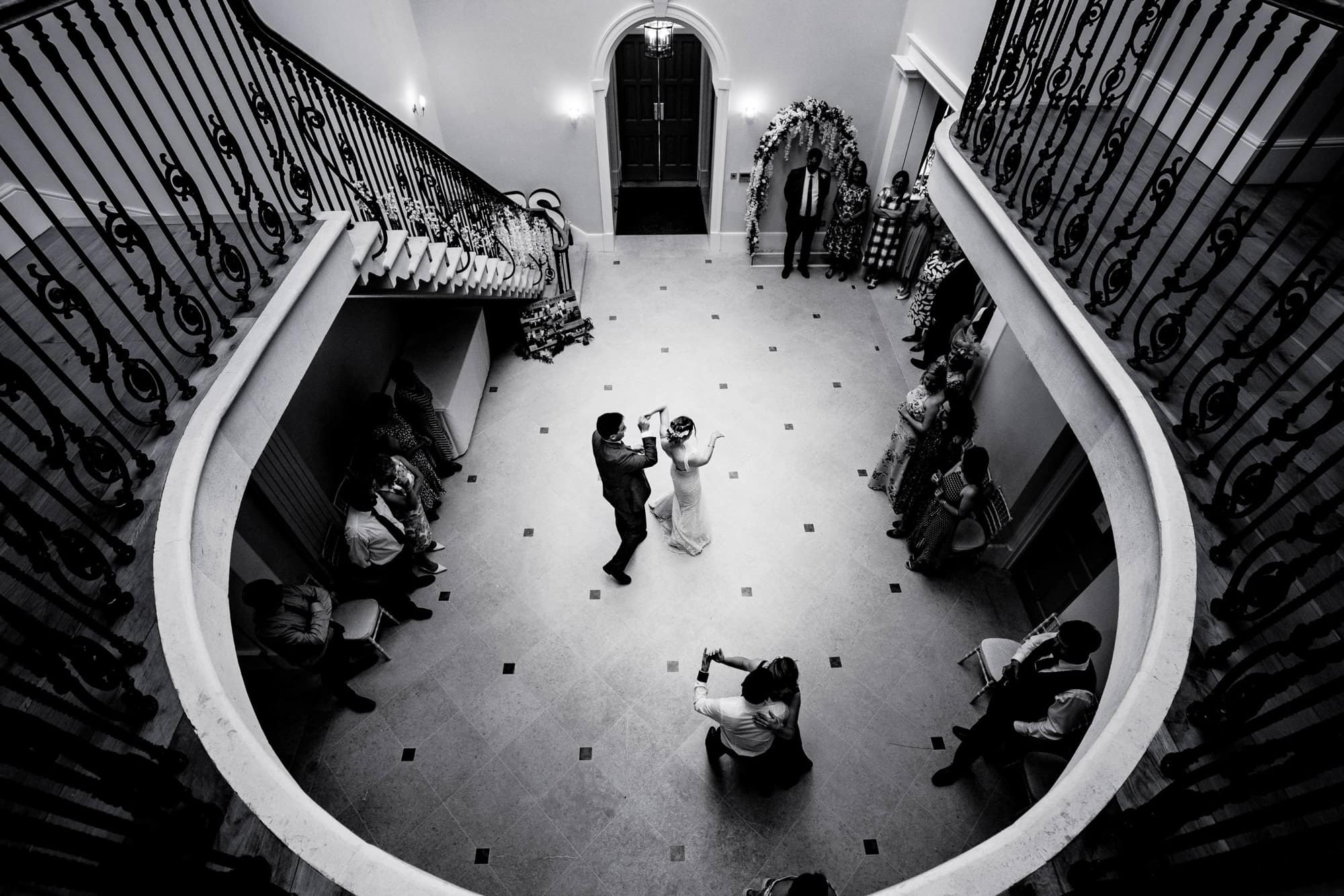 I then quickly took Polly and Michael on another quick tour of The Manor to get some romantic portrait images of them both inside and out of this beautiful Bristol wedding venue. I was really pleased with different images the venue provided me with. My last image of the day was of the two of them outside, with the Clifton Suspension Bridge in the background, embraced in a kiss under a dramatic sky. The perfect image to close the story of their day. Here, take a look!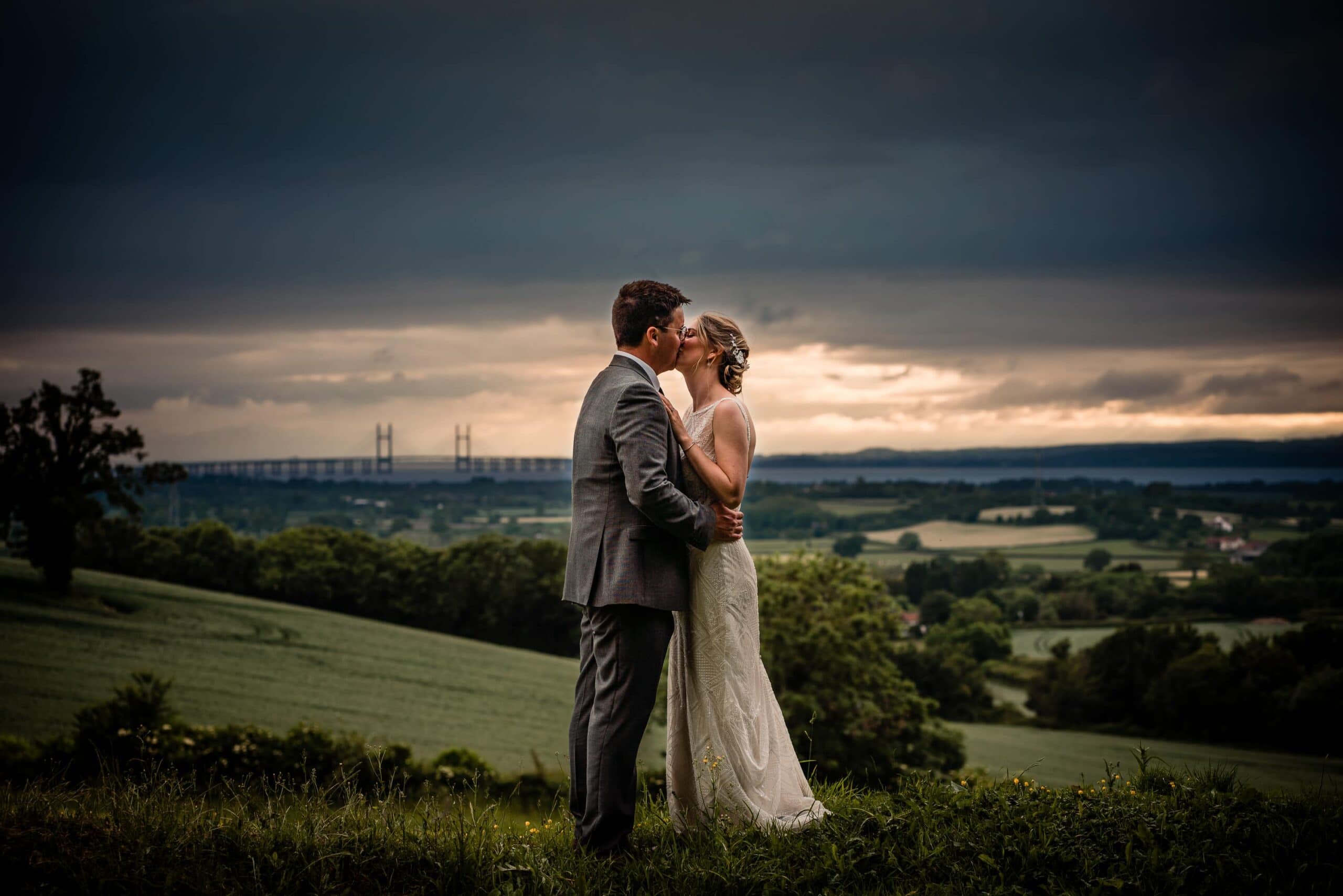 A gorgeous Bristol wedding for this lovely pair. Congratulations to Polly and Michael for getting married and creating such a beautiful wedding day. I hope my images will enable you to relive it again and again for many years to come.
I'll leave the last words to Polly and Michael. Here's what they had to say about working with me.
""We would absolutely recommend Wildly in Love!! We couldn't have asked for a better photographer! He met all our needs, found inventive ways to take photos around the venue and exceeded all of our expectations! We can't wait to see the rest of the photos!"

Polly & Michael
Want to book Patrick for your Wedding? Please hit the button below to get in touch.
Contact & Bookings