The best advice I received whilst planning our own wedding was to treat it as a celebration of friends and family and treat it as a party. It might sound obvious, but weddings often get treated in a different manner, but the fundamental goal should be to have fun and make it a memorable bash. Guests should feel relaxed and not made to stand to attention, you want it to be as memorable for them as it is for you.
As the name Wildly In love suggests, I'm a big fan of the wild, so for me, the number one thing on my list, other than it being an outdoor reception, was to have fire. Fire brings out our caveman instincts, it draws groups together as they stand around warming themselves, it provides comfort visually and through heat, it's relaxing and homely and it provides amazing ambient light. At all the weddings I've been to that have firepits or bonfires you can guarantee that there will be a crowd gathered around them quietly talking as the flames flicker away. An added bonus is you can bring loads of marshmallows, for the kids of course…! Throw some blankets on bales or chairs near the fires and you can ensure everyone is kept warm if they aren't dancing vigorously enough!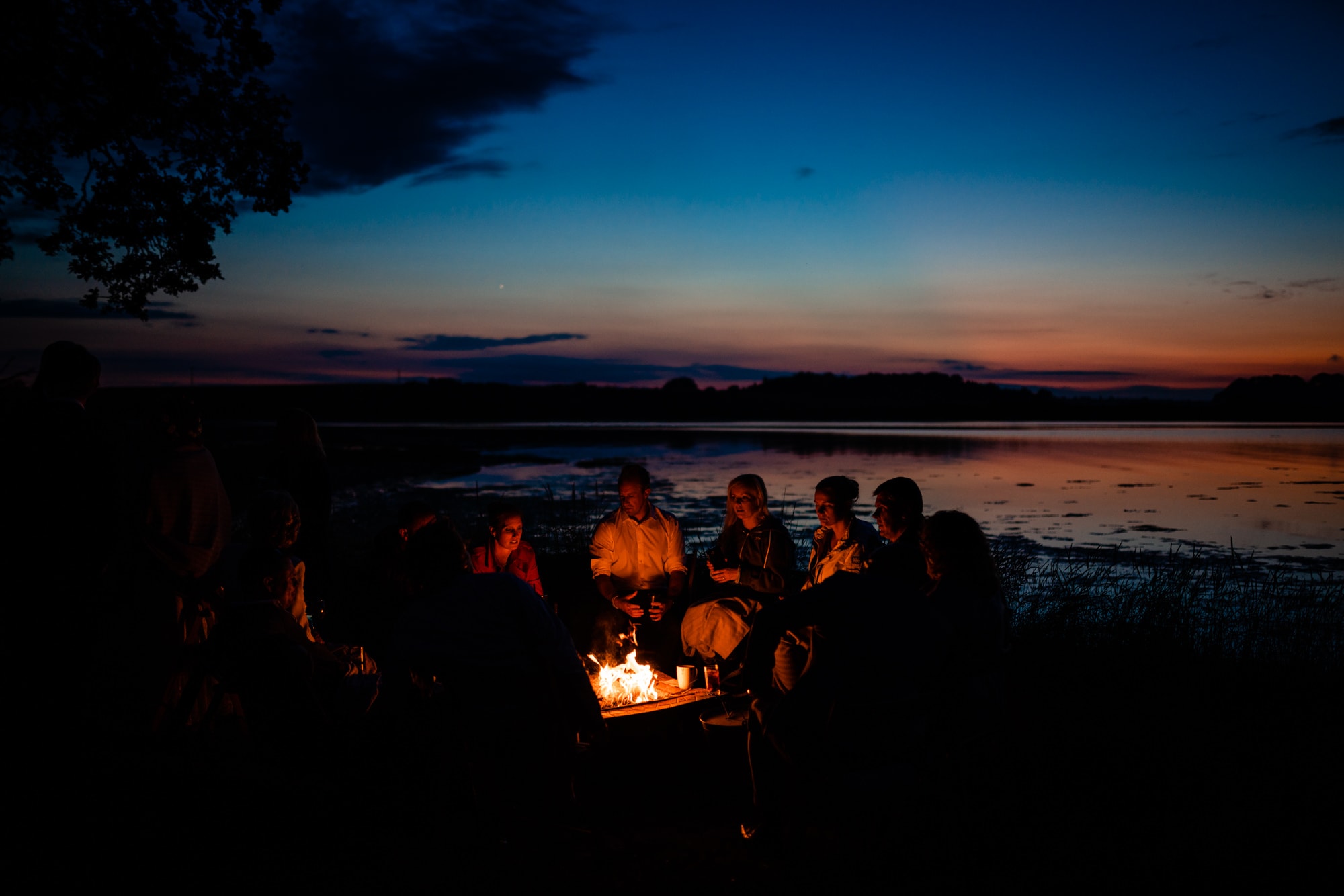 So there's some ambient light from the fires, but now it's time to up your ambient light game to the next level. My wife will tell you that I'm all about ambient lighting, I hate ceiling lights, they are guaranteed mood killers, I'm all about the lamps. Ambient lighting creates atmosphere; you don't want it so dark that people can't see where they are going and you end up sending your guests to A&E, but equally, you don't want to be blasting their retinas with artificial light. I could delve into kelvins and get super nerdy, but I will spare you! You want warm light, not bright white, think of the night-time mode on your iPhone, when you accidentally turn the bright white setting on when you are sitting in the dark, it's an eyeball fryer, think of old-fashioned bulbs they give off a nice warm tone to keep the mood right! So my answer to this is string lights, you can loop them around marquees, provide directional light along paths and hook them up in trees. You can either hire them or just buy them outright and keep them for balmy summer evening BBQ's at your home!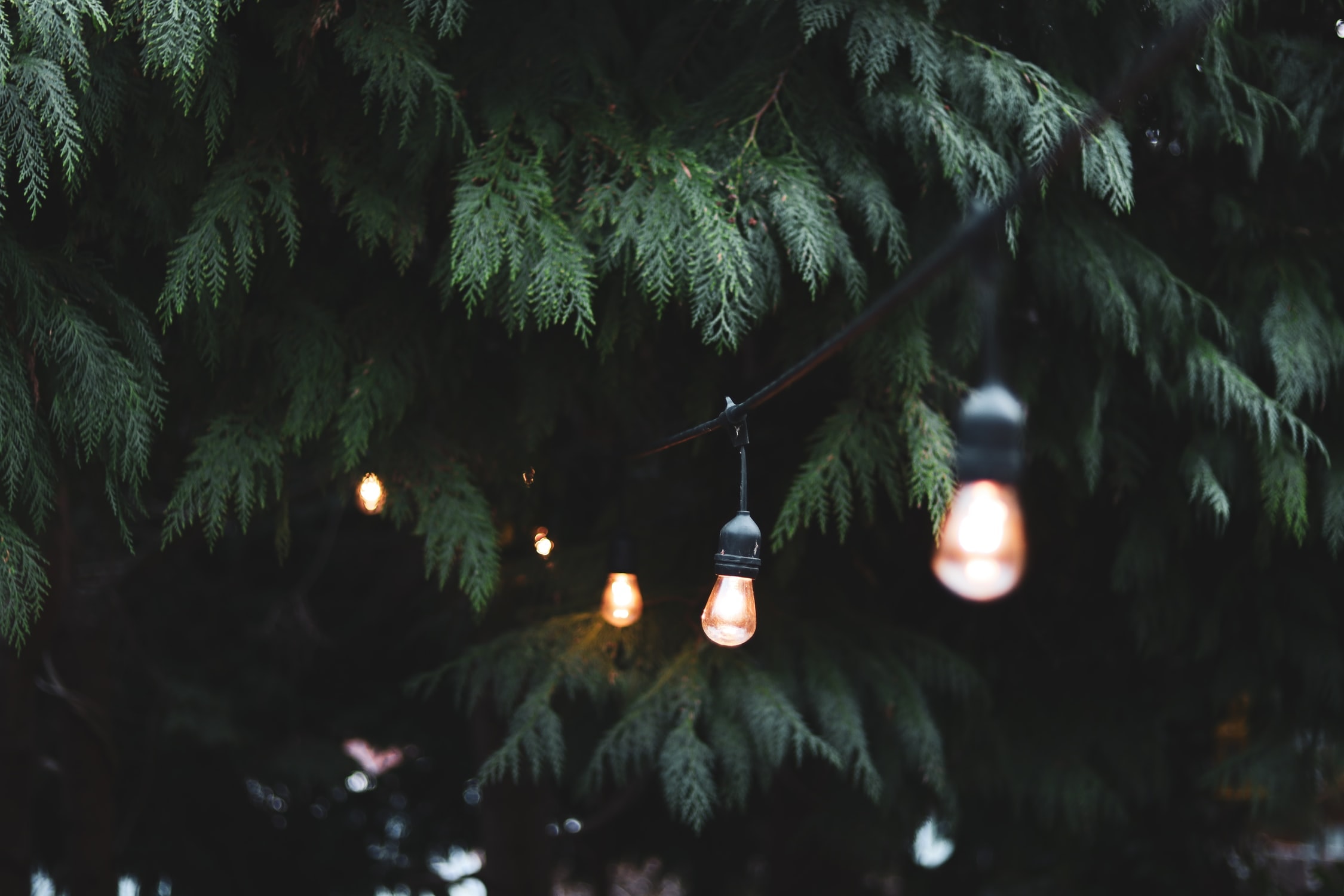 So, we've got some warmth, we've got killer lighting, next up its music, in this case, live music. Live music brings groups together so much more, it's original even if it's a cover, so people won't be bored by it. It's way more personable, you can tailor it to your taste and you can engage with the band. Seeing people performing live in front of you is so much more easy-going, and that's what you want to achieve, a unique experience for you and your guests. There is also another benefit to live bands, while you are finding your perfect band, you get to go and visit gigs that they are playing at to make sure they are the right fit for you, bonus!
All the key elements are in place, now you just have to make sure the drinks and food are flowing, and there are some great opportunities here to share some more uniqueness with your loved ones. Why not try making your own drinks to accompany the festival spirit, blackberry vodka, sloe gin, elderflower wine, when you start looking there are loads of options and they are all relatively easy to make. They can make great wedding favours, but also add a touch of personality to the event. You can even get your friends and family involved in picking the ingredients ahead of time, it's a great way to bond and discuss plans and give everyone a jolly tasty treat on the big day! Food can be a way to support the local community, small businesses are a fantastic way to get some good local grub that will be high quality and keep your guests fuelled late into the night. Everyone loves a hog roast, well maybe not vegetarians, but the options when it comes to street food are vast! Wood-fired pizzas are also a great option!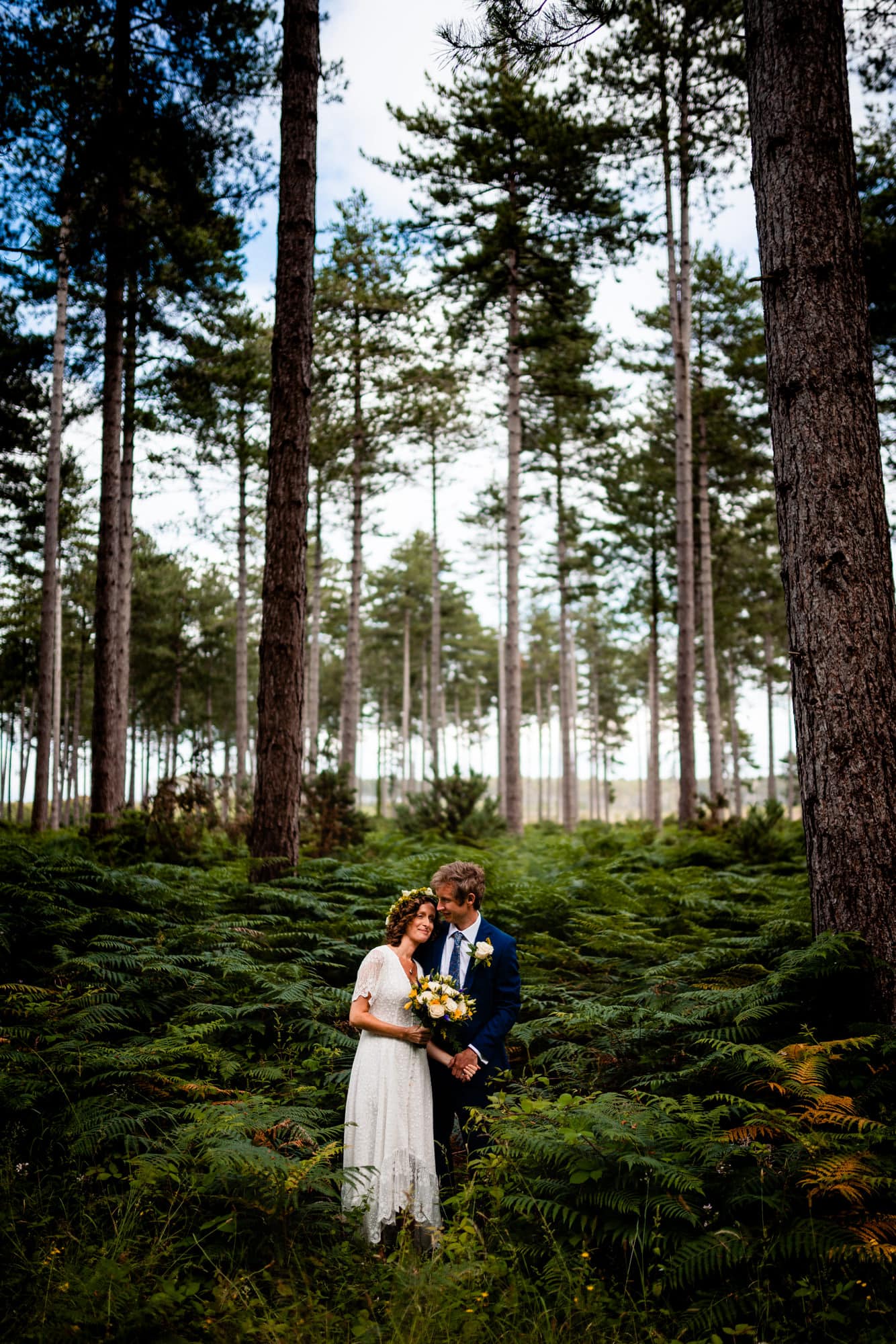 Living in our wonderful country, the weather is obviously a pretty major player, and wet weather wouldn't make the most ideal accompaniment to the above, BUT, it shouldn't put a dampener on things. There always needs to be a backup plan, marquees are readily available these days and can be the solution in the event of a downpour, you only need to look at a few Glastonbury's to realise that wet weather isn't the be-all and end-all!
If you have flexibility over your location, then you could consider hosting your outdoor reception in a dark sky area, like parts of Exmoor, then you could be lucky enough to be dancing the night away as newlyweds under a breath-taking array of stars, what could be better!
Everyone will have their own ideas of what makes a perfect afterparty, but this is mine! Let me know what you think the key elements are to a successful party!