I am so lucky to be a Devon engagement photographer, as I am spoilt for choice when it comes to the awesome locations available for my engagement photoshoots. I enjoy working at the glorious coastal locations despite Devon's amazing countryside, moorlands, national parks and picture-perfect villages. There is something timeless and charming about the coast that works so perfectly with my couple's engagement photography!
Here are some of my favourite coastal locations in Devon for engagement shoots.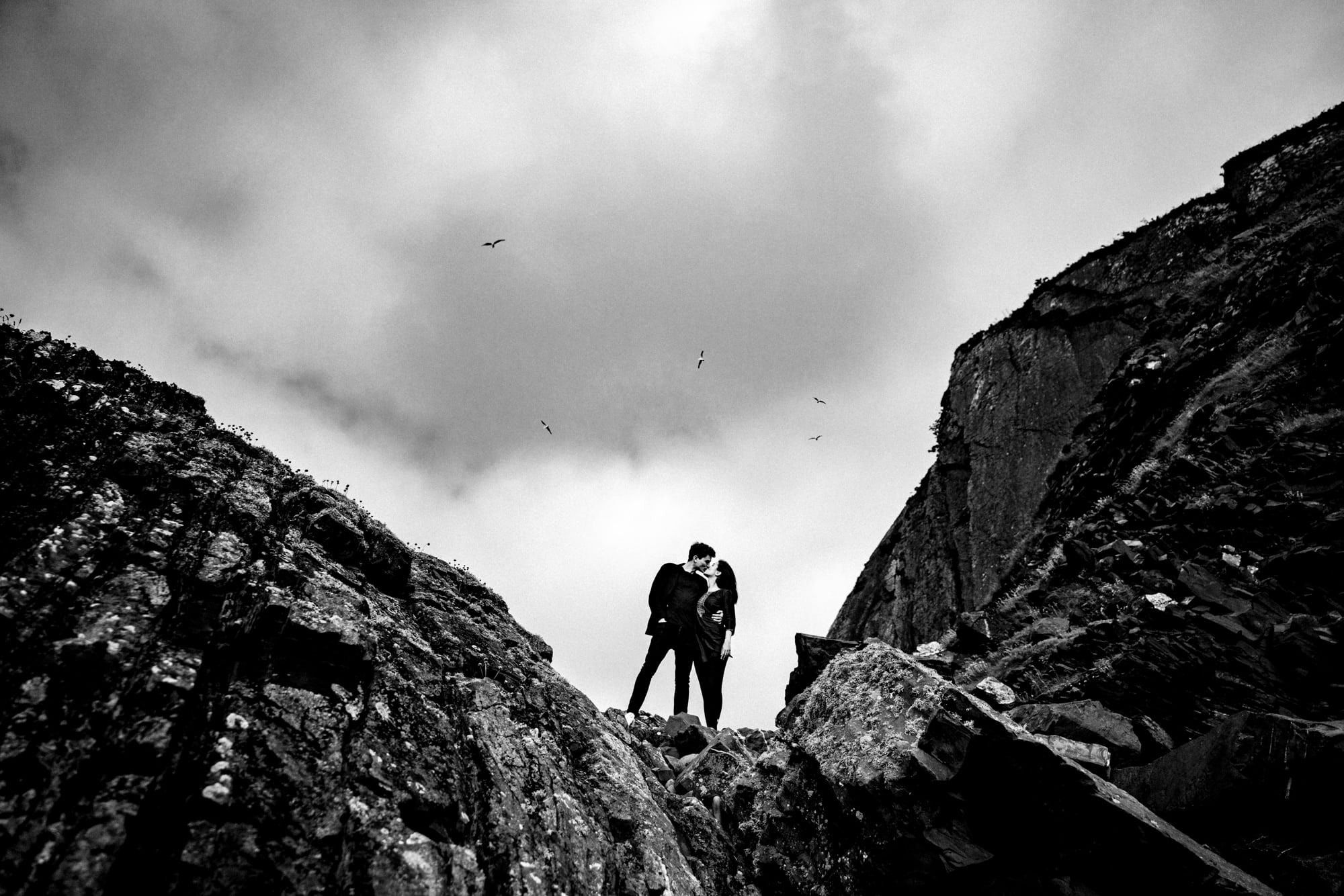 Engagement photography on the Jurassic Coast
The Jurassic Coast runs through the East Devon coastline and is the only World Heritage Site in England. Its rocks, fossils and landforms tell the story of Earth's history. This beautiful and varied landscape with its secluded river valleys, windswept dramatic beauty of Dartmoor, picturesque coastal villages and of course the rugged splendour of the coast, make a stunning location for engagement photography in Devon.
When I capture Jurassic Coast engagement photography, I love taking sunset images of my couples within the rock formations, with the sea stretching beyond! It creates beautifully romantic images.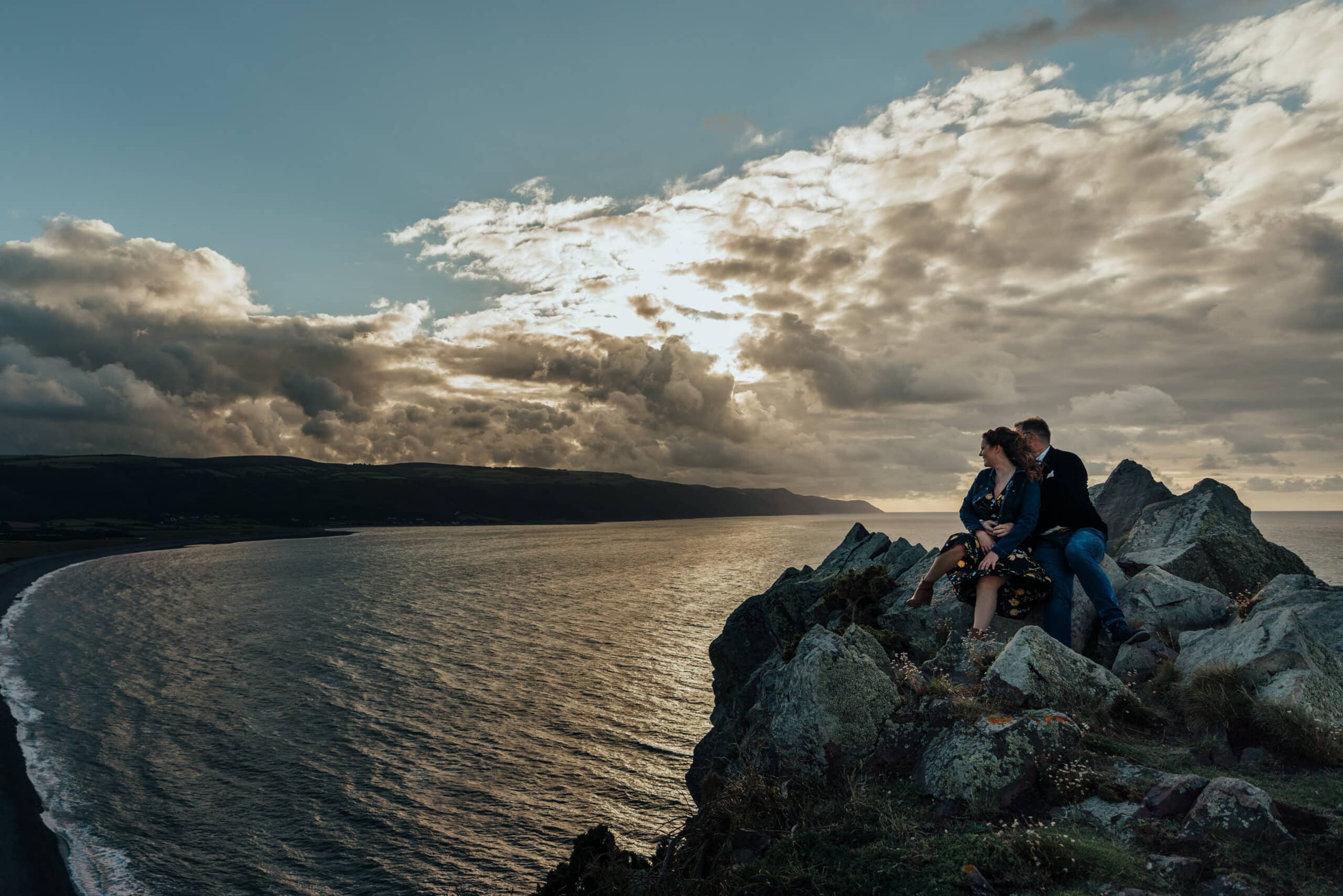 Engagement photography on the North Devon Coast
I don't need to tell you how stunning the North Devon coast is. So much of North Devon's coastline are designated Areas of Outstanding Natural Beauty and the award-winning golden sandy beaches are considered amongst the very best beaches in the UK. The dramatic coastlines, rugged moors and sweeping valleys make the most perfect backdrop for engagement photography. I have enjoyed photographing many of my couples on Exmoor, with its famous wild ponies and stunning night skies, it is a fantastic location with endless areas to explore!
I love the never-ending skies that come with North Devon engagement photography. I enjoy using the available light to my advantage and go with whatever the weather throws at me to create atmospheric, romantic and authentic images of my couples!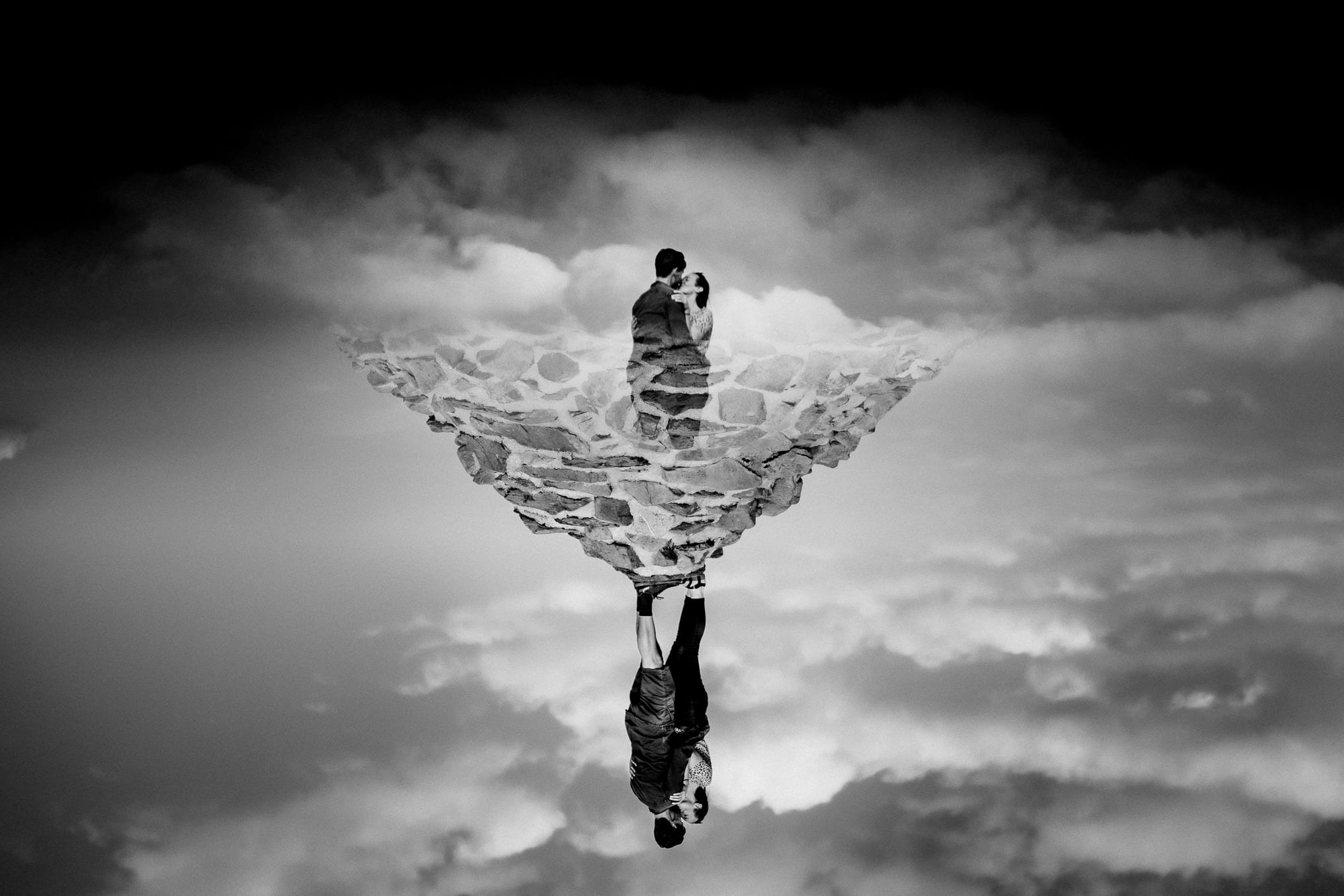 Engagement photography on the English Riviera
The Torbay area was nicknamed English Riviera by the Victorians who loved its stunning views, beautiful beaches, bracing sea air, warm climates and sub-tropical plants. This 22-mile stretch of coastline in South Devon is made up of glorious beaches, rocky coves and picturesque villages, all of which make fantastic backdrops in engagement photography.
When I shoot engagement photography on the English Riviera, I love capturing my couples at some of the most beautiful views like Babbacombe Downs, Thatcher Rock and the beautiful fishing village of Brixham. You'll struggle to convince people that the photoshoot took place in the UK rather than the Mediterranean!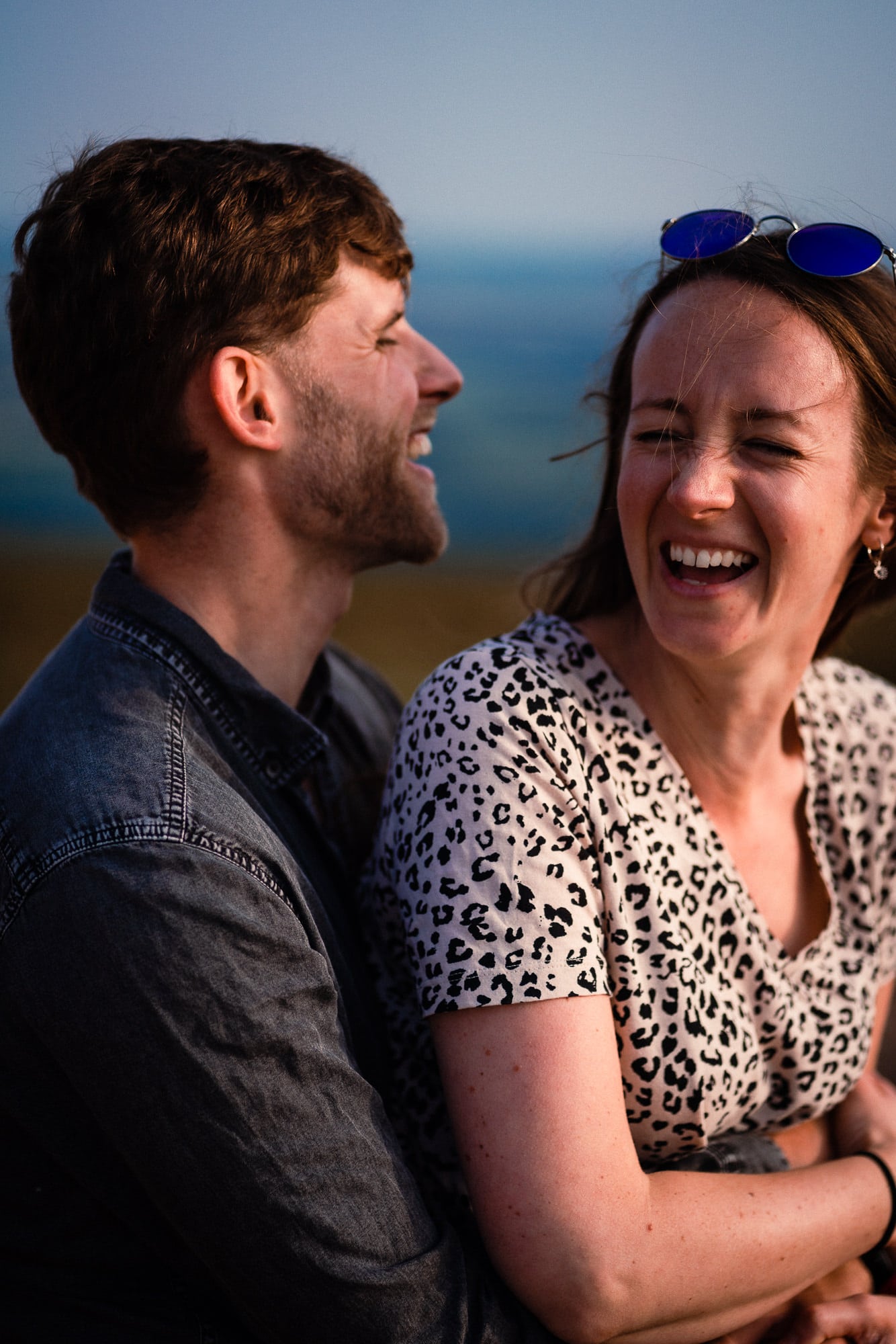 Engagement photography in Plymouth
Rich in maritime history, Plymouth is a great location for a Devon engagement shoot. Abundant with iconic landmarks, historical buildings, interesting architecture and all at a waterfront location.
Plymouth has many opportunities for amazing photoshoot backdrops, like the Plymouth Hoe area of the city which is home to the quirky Smeatons Lighthouse, or the architecturally impressive Tamar Bridge straddling the river Tamar and connecting Devon to Cornwall, and the eerie wooden shipwrecks left sprawled across the lakes near the derelict Radford Castle is always a favourite. I enjoy seeking out those more unusual locations for my engagement shoots!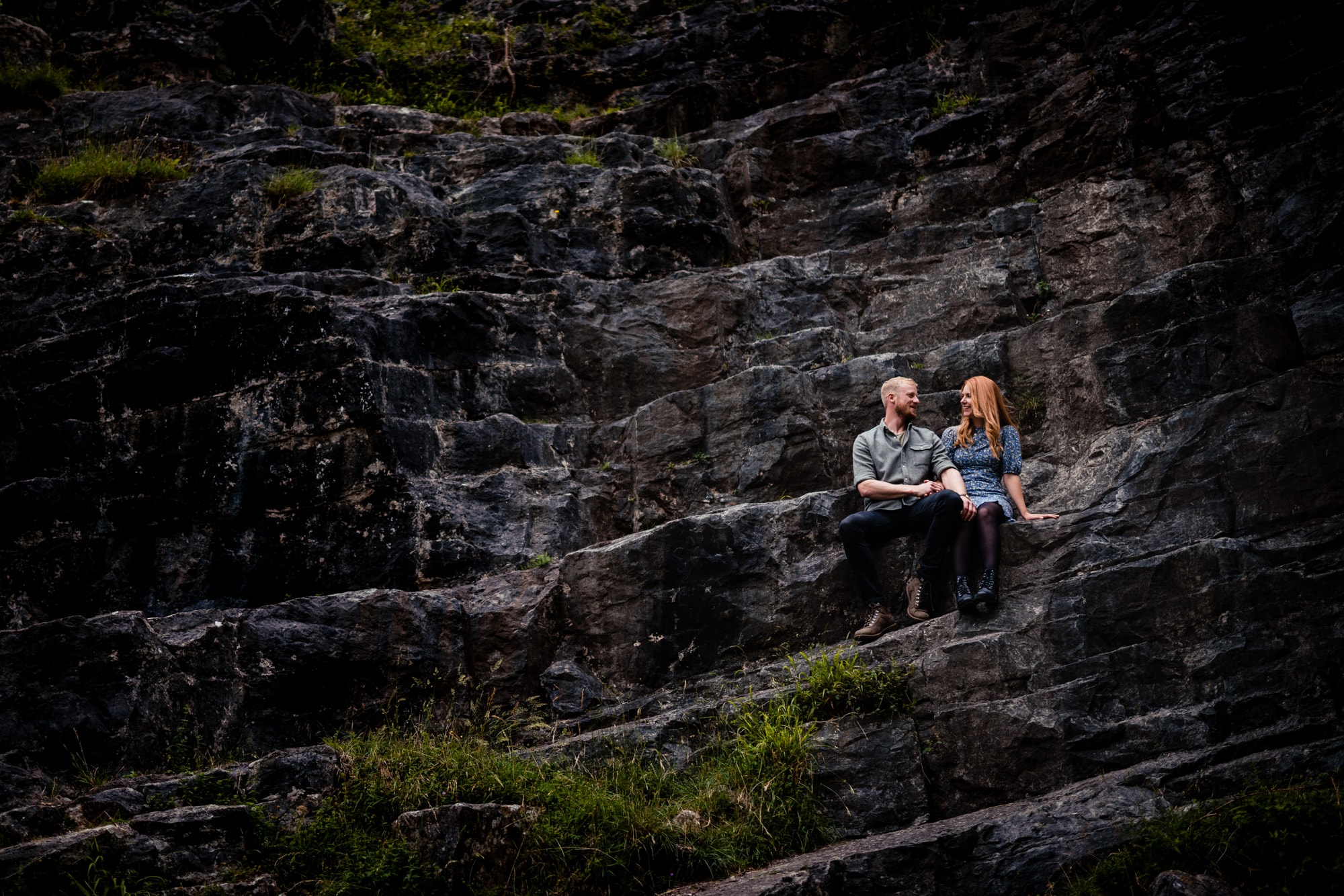 Engagement photography within Devon coastal villages
As an experienced Devon photographer, I know many of the beautiful locations along the North Devon coastline and love recommending them to my couples. The beautiful coastal village of Clovelly nestled in a hillside with cobbled streets and no cars allowed is absolutely gorgeous. Just inland is Instow, with its stunning beach, it sits on the banks of an estuary where the rivers Torridge and Taw run into Bideford Bay. The village of Appledore sits opposite Instow, with just the tidal waters between them, it is characterised by pretty winding streets and colourful houses that make a gorgeous backdrop in engagement photos.
When I shoot engagement photography in Devon villages, I love taking my couples on a little walk around the village capturing them in the most beautiful spots.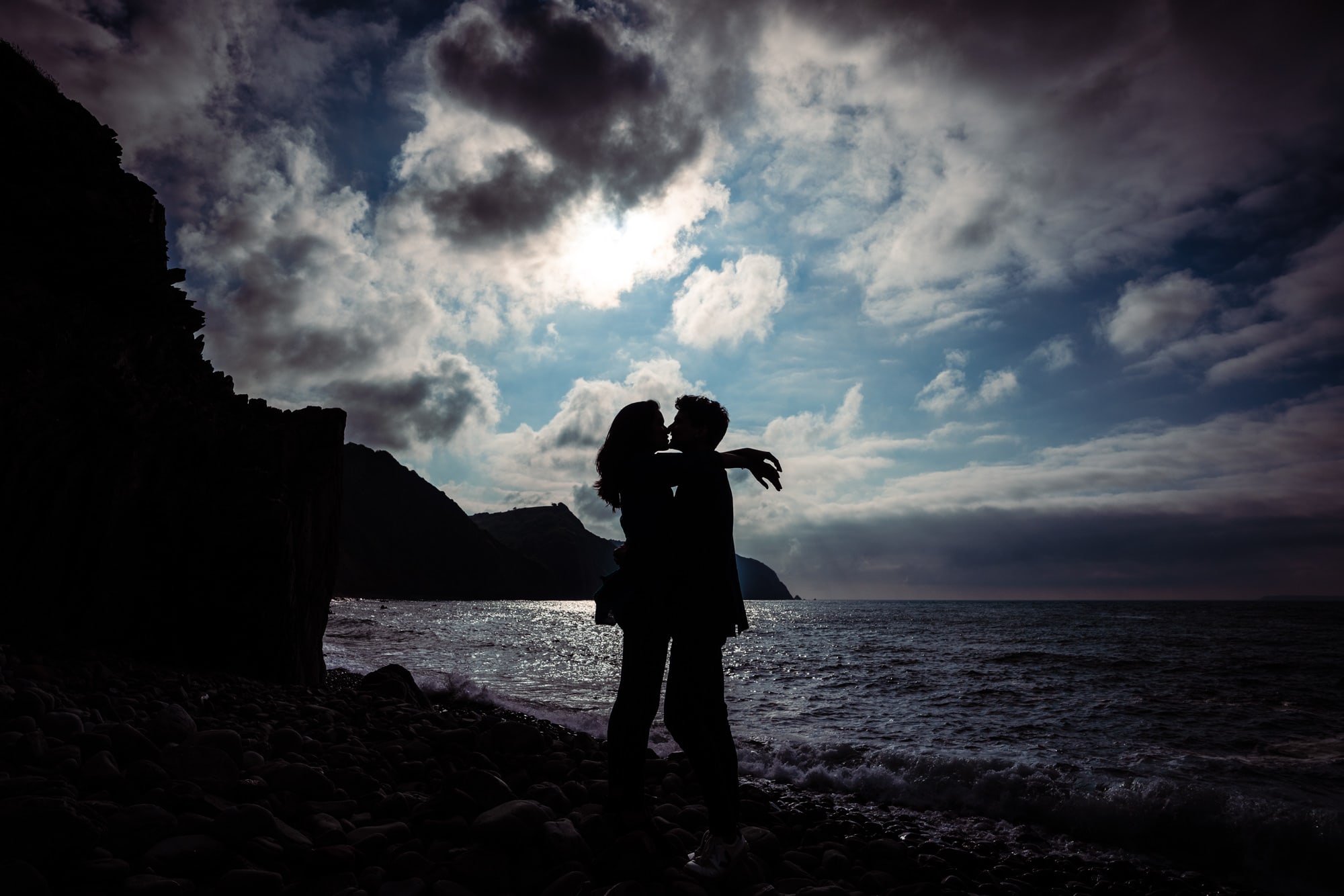 So, if you're considering engagement photography in Devon, I hope I have given you plenty to think about! Please don't hesitate to get in touch, I would love to help you plan your photoshoot. Whether it is for your recent engagement or for a couples adventure shoot where you wish to capture your love, I can't wait to hear from you!