I love being a Devon elopement photographer and with more couples choosing to elope closer to home, elopement weddings in Devon are on the rise.
Couples who choose to elope tend to be romantic, free-spirited adventurers who love the outdoors, so are perfectly suited to the beautiful Devon Coastline. With its sandy beaches, fossil cliffs, and crystal blue Atlantic Ocean, the Devon coastline provides a never-ending supply of breath-taking backdrops in my images.
One of the many things I love about couples eloping to Devon is that they are always up for an adventure and often not afraid to get a little wet or dirty along the way! Brides teaming dresses with wellies or walking boots is not an unusual sight at an elopement wedding along the Devon coast.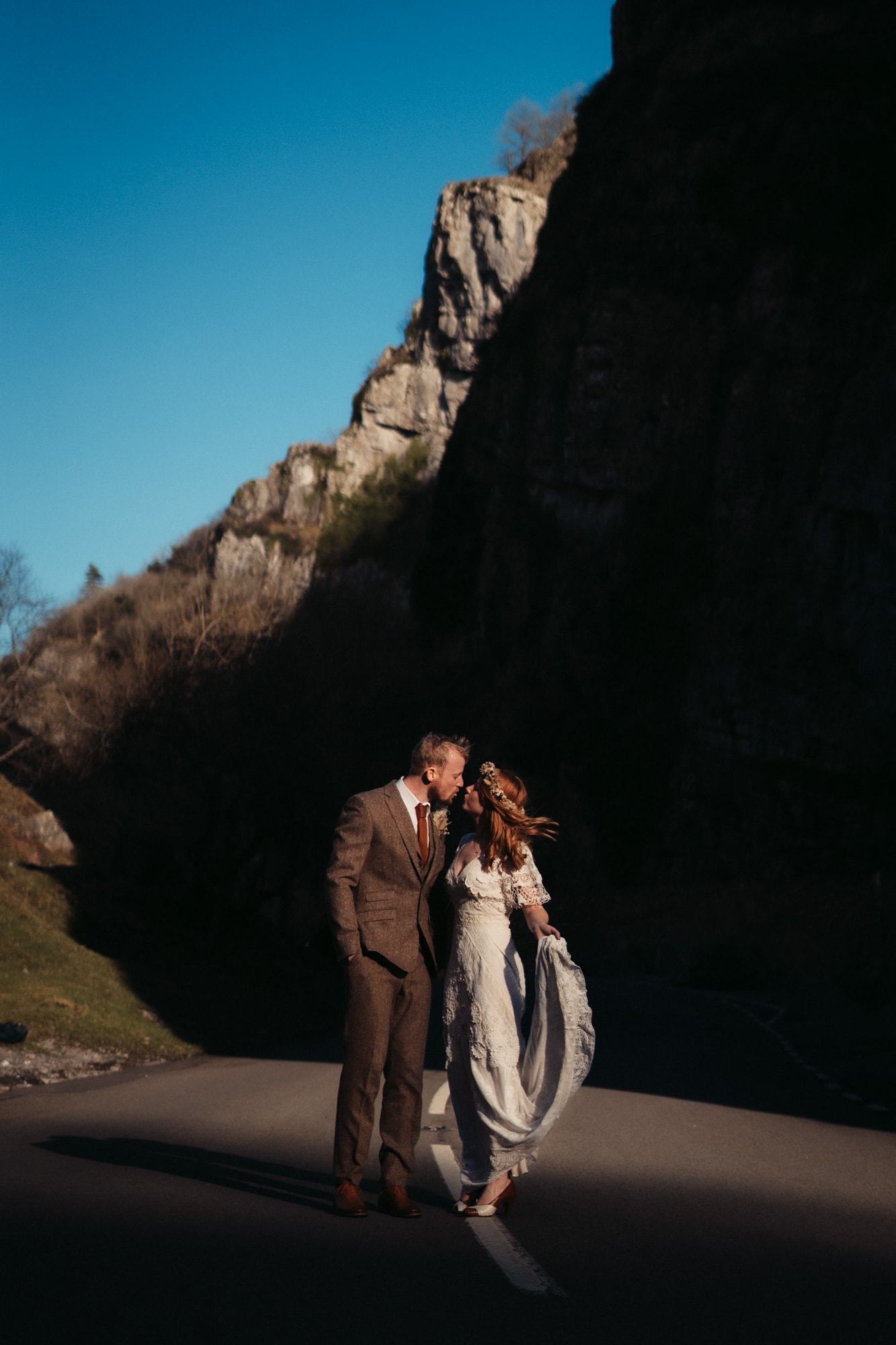 Elopement wedding photography in North Devon
North Devon beaches are excellent for surfing so attract outdoorsy types who enjoy a laid-back vibe. The beaches at Croyde and Woolacombe are without a doubt two of the best beaches in the UK and makes a fantastic location for elopement wedding photography in Devon. When I shoot elopement photography in North Devon, I love the rugged coastline around Ilfracombe. It gives me a romantic and dramatic backdrop that I can play with to create beautiful images regardless of the weather.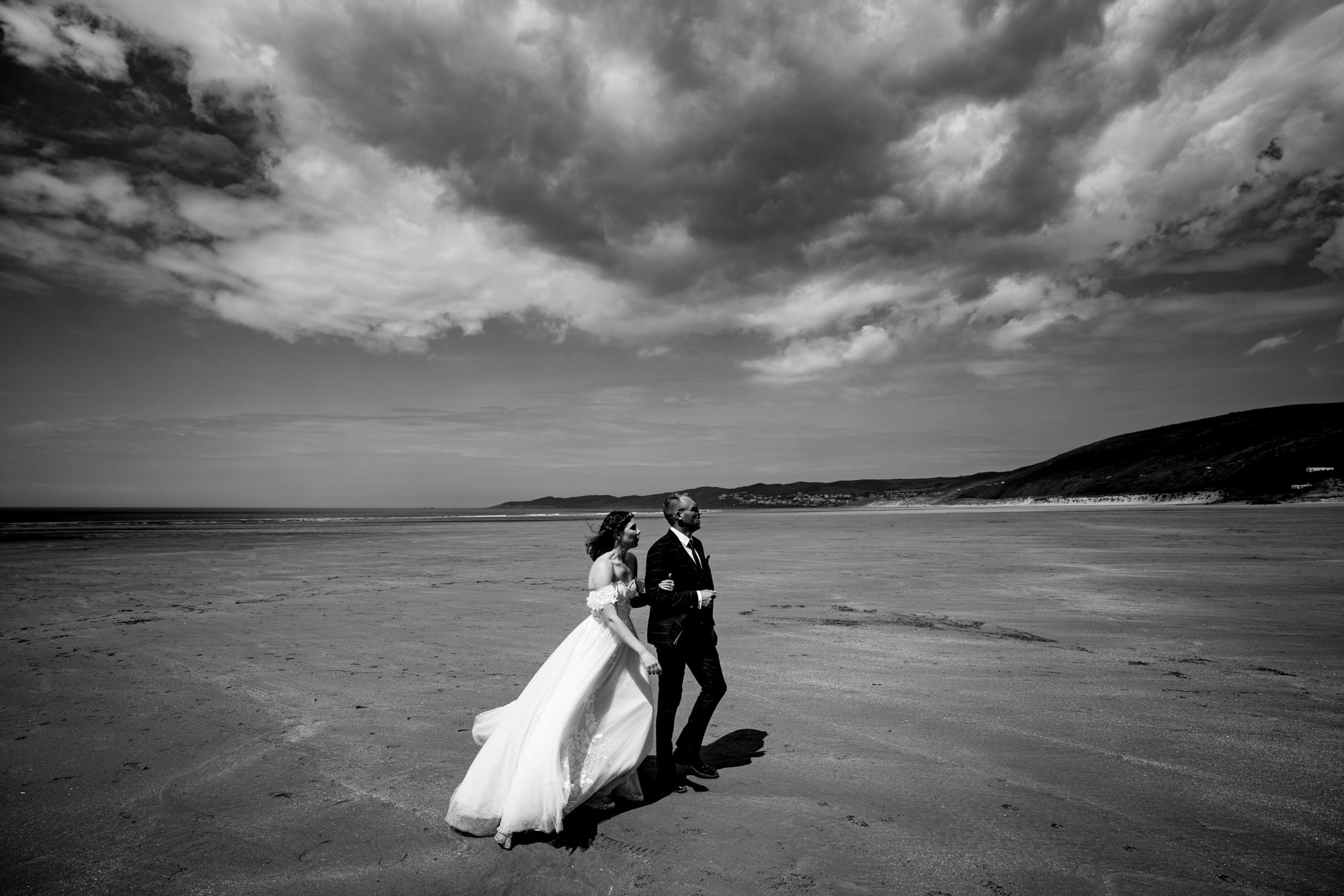 Jurassic Coast elopement wedding photography
The UNESCO World Heritage Jurassic Coast is an amazing location for elopement wedding photography in Devon. I adore its rocks, fossils, cliffs and beaches which all make an awe-inspiring location for elopement photography. There are also plenty of pretty seaside towns like Sidmouth and Exmouth to explore nearby.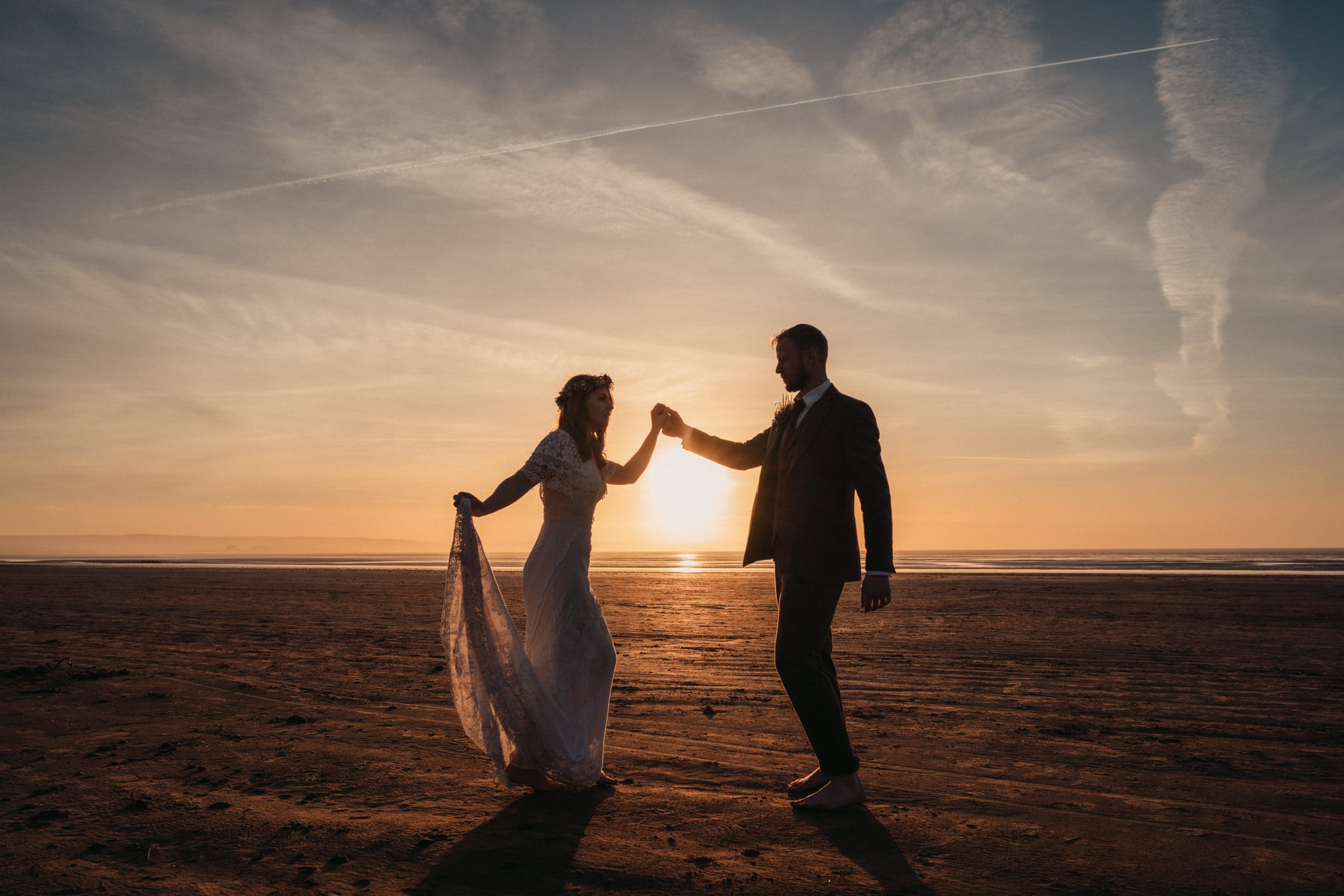 Elopement wedding photography in South Devon
If you're looking for something less rugged and more upmarket then I recommend an elopement wedding in South Devon. The Torbay area of Devon with its eternal blue skies, swaying palm trees and picturesque harbour towns, has rightly earned its nickname as the English Riviera and with harbour locations, you can stay on dry land to get those amazing images. So, if you don't want to compromise on those Jimmy Choos or Manolo Blahniks, then a South Devon elopement could be the one for you. Add to that some really smart boutique hotels and you have the makings of a luxurious elopement wedding in Devon!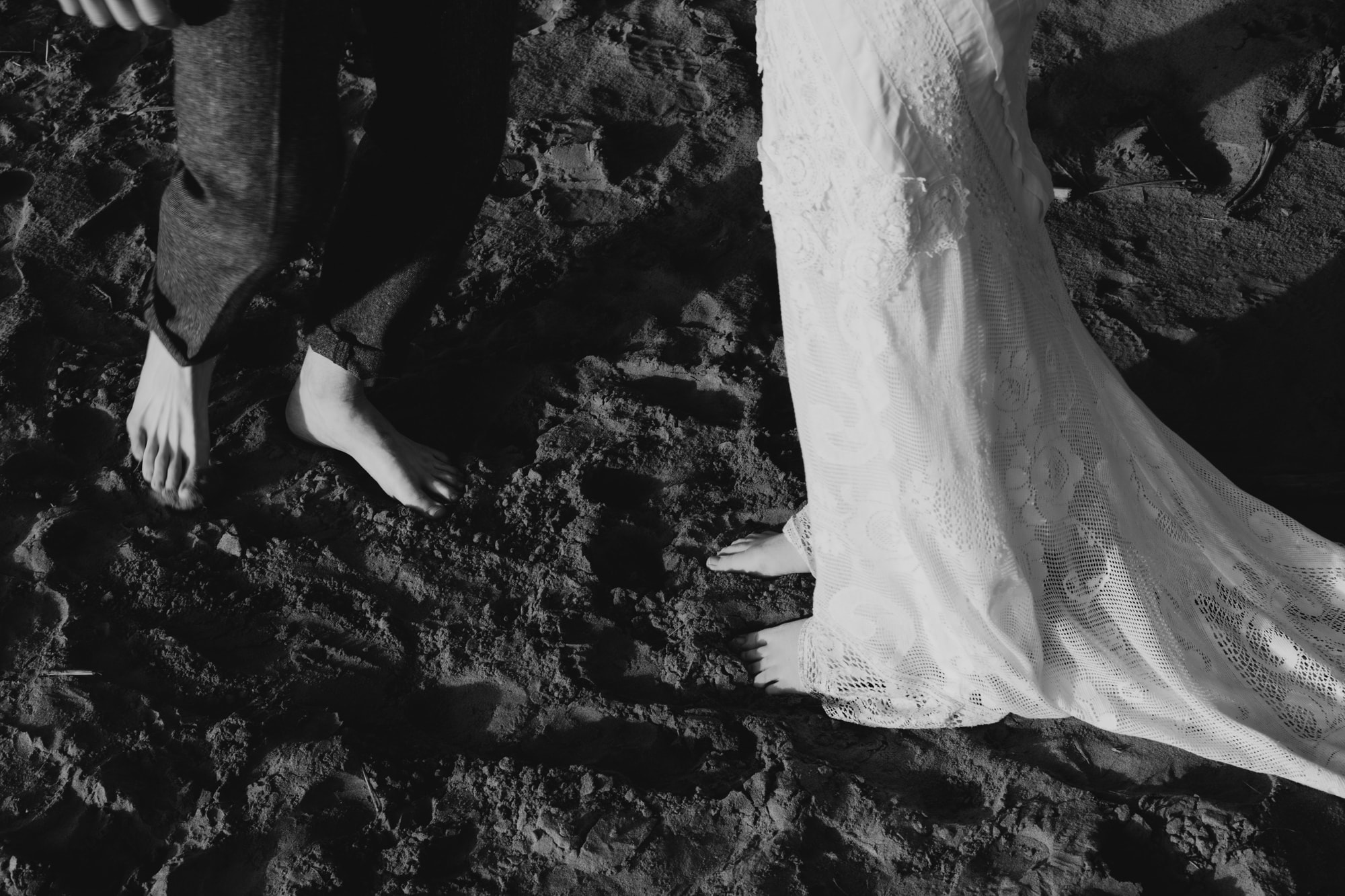 Plymouth elopement wedding photography
Let's get nautical and take a look at Plymouth. Known for its maritime heritage, Plymouth offers some great locations for elopement weddings. Who doesn't love a lighthouse?! Smeaton's Tower lighthouse is the perfect venue for an elopement wedding in Devon, or you can choose to get married on a boat in the harbour and then enjoy a cruise around the Devon coastline!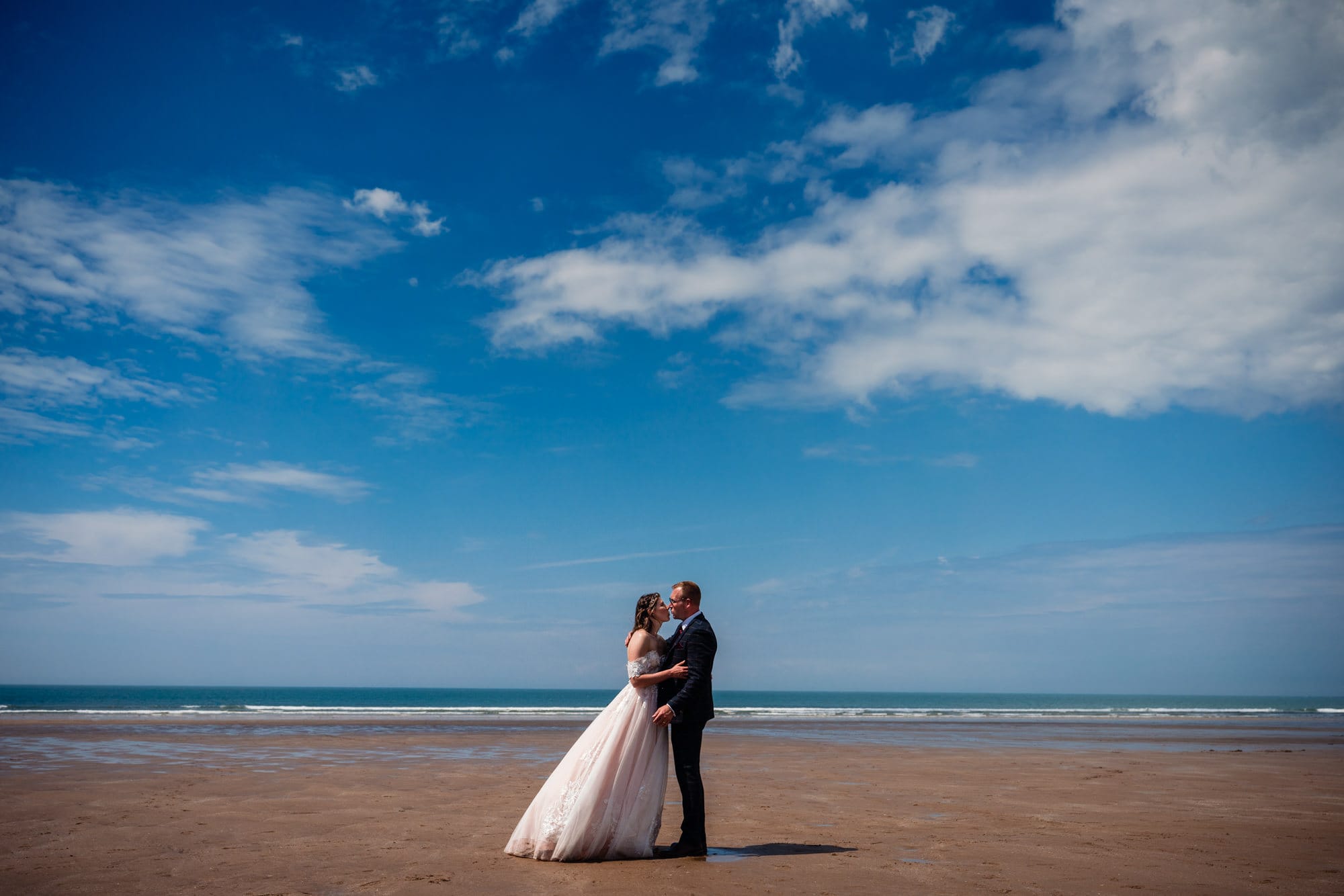 So, if you're currently considering an elopement wedding on the Devon coastline, I hope I've given you plenty to think about. Once you've found that perfect elopement location in Devon, you'll be looking for a Devon elopement wedding photographer.
Feel free to get in touch as I would love to be part of your wedding adventure!